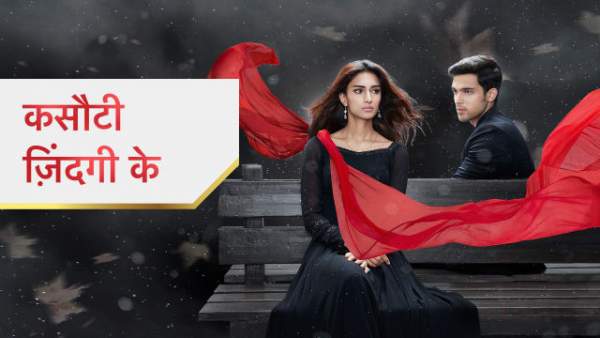 The episode begins with Anurag's leg got slipped and he falls on Prerna. Anurag's hand was filled with the vermilion, which gets put on Prerna's forehead. Anurag closes the fan. Anurag says to Prerna that her nuptial thread is missing. Anurag finds it and puts it on Prerna's neck with his hands. (Check: Kasautii Zindagii Kay 2 Written Updates.)
Everyone looks at him strangely. Anurag says to everyone that it doesn't matter since Prerna is already married. Sonalika asks Anurag to make her wear the nuptial thread. Anurag says that he has lost it. Mohini says that she will bring a new one. Sonalika bribes an electrician to make Prerna get caught by the current.
Sonalika talks with Nivedita and question why Prerna is behaving with their priest as she belongs to their family! Nivedita says that Prerna is Anurag's secretary. Sonalika says that she doesn't like Prerna as she feels Prerna tries to come close to Anurag. Sonalika says to Nivedita that she should make Prerna bring juice for her as she should know her position.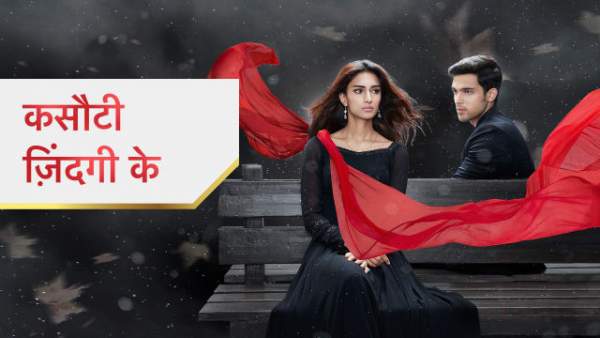 Nivedita goes to Prerna and ask her to bring fresh orange juice for her. Prerna says that she always considers her as her elder sister so she will do anything for her. Anurag stops Prerna and questions whether someone has complimented her on her smile? Prerna says that he did it. Prerna says that she has a little work.
Prerna goes to the kitchen. Sonalika goes to keep an eye on Prerna in the kitchen. Anurag comes to Nivedita as she looked tense? Nivedita tells him that she asked Prerna to bring juice for her which she shouldn't have done. Anurag says that they can make one more glass of juice for Prerna also.
Prerna doesn't get the shock from the wire in the water. Anurag and Nivedita also come to the kitchen. Sonalika hides over there. Anurag says to Prerna that Nivedita di also want to make juice for her. Nivedita comes to help Prerna and make juice. All of them drink the juice and leaves from there. Prerna turns on the switch before leaving.
Komolika gets angry that Prerna doesn't get hit by the current. Prerna recalls when she looked at Komolika's bribing the electrician and disconnected the current beforehand. Prerna thinks that she knows how to answer Komolika without being like her! Prerna thinks that Komolika will go to check the current and will get hurt herself.
Komolika goes to check the current and gets hit by it. Prerna says to Anurag that she had heard Sonalika's voice from the kitchen. All of them go to the kitchen. Prerna gets hurt after touching Sonalika and Anurag holds her. Nivedita takes Sonalika with her. Anurag gets worried about Prerna.
Prerna questions why he is so worried about her? Anurag says that he loves but stops and changes the sentence that he loves taking care of her. Anurag takes Prerna outside. Nivedita asks Anupam to call the doctor as Sonalika has got hurt by the current.
Sonalika acts like she feels pain so that Anurag comes to her. Anurag holds Sonalika's hand and consoles her. Anurag asks one servant to call all the servants. Anurag questions the servants, how did it happen? The servant says that the electrician was doing something in the kitchen. Anurag asks to call the electrician.
Precap: Anurag questions the electrician about the wire! Anurag holds him and gets angry that he would have killed him if something has happened to Prerna's child. The bribed money falls from the electrician's bag and Anurag's questions about it!