The episode begins with Komolika stops her car and asks Prerna to sit in the car as she will drop her. Prerna denies, but Sonalika (Komolika) insists her to sit. Prerna sits in the car with her. Komolika drops Prerna to her house and thinks to get back the house as it belonged to her which Anurag gifted to Prerna. (Check: Kasautii Zindagii Kay 2 Written Updates.)
Komolika thinks to throw away the dirt on the road on Prerna and drives her cast fast. She reverses back her car and apologizes to Prerna for the dirt. She gets off from her car and takes a tissue to remove the dirt. Prerna says that she is fine and thanks her to drop her. Prerna says to Sonalika that she should return to Anurag.
Komolika gets happy that she has thrown away Prerna from Basu Mansion. Shivani and everyone gets shocked to see Prerna back in the house. Prerna says that Anurag has returned and starts crying that she can't live without him. Prerna tells everyone that Anurag has returned so she can't live there as everyone wants her to leave Anurag.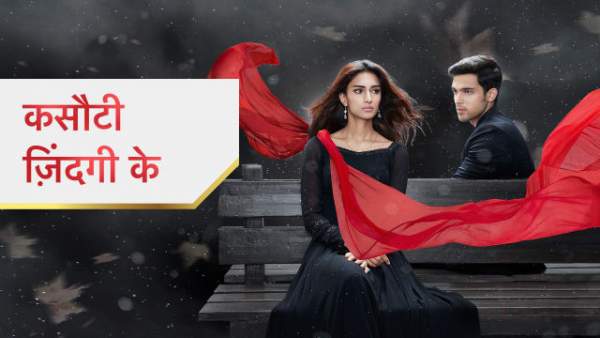 Prerna tells them that Anurag has lost his memory for 2 years, so he doesn't recall anything. Prerna says that if they tried to make Anurag recall anything, then… Prerna leaves saying all this. Shivani thinks to go back to the Basu Mansion and question everyone.
Sonalika consoles Nivedita that everything will be fine. Mohini questions Sonalika about her father. Sonalika says that her father has a business in the press and media. Nivedita says that they have the same business. Shivani comes to the house and Mohini goes to talk with her. Mohini asks Nivedita to talk with Sonalika.
Mohini takes Shivani outside the house to throw her away. Komolika looks at them from the window. Shivani says to Mohini that she is such a heartless woman. Mohini says that she knows how she has survived without Anurag! Mohini says that Anurag had been always in the house, but Prerna was trying to take his position.
Shivani says that Prerna did everything to make them happy. Moloy comes over there and Shivani questions how come he let it happen? Moloy says that Anurag would go into a coma if he looks at anything from the past 2 years. Shivani says that they care about his son and not his sister.
Shivani says that they will try that her sister throw Basu Mansion and Basu members from her life.
Suman says to Prerna that she will tell everything to mother. Prerna says that she will talk to herself and she wants to stay alone for some time. Shivani questions Prerna that Anurag has forgotten everything and married someone else but how did she not inform them about it. Prerna says that she has a faith that Anurag will recall everything.
Mohini begins the prayer and Moloy joins her. Anurag comes down and greets both of them. Anurag says that he feels like many things have happened in the past two years.
Moloy says to Mohini that they can tell important things to Anurag. Mohini says that they can't tell about Komolika as it was the worst chapter. Moloy and Mohini sit down with Anurag. They tell him about Tapur's engagement and Moloy's accident. Moloy tells him that Rajesh is no more. Anurag gets shocked to hear about Rajesh uncle.
Precap: Anurag's car gets hit by Prerna and takes him in his car as she has got hurt. Anurag brings Prerna to her home in his arms and informs Veena that she has got hurt so he has brought her. Anurag introduces Sonalika to Prerna's family as his wife!