The episode begins with the divers finding Anurag and Komolika in the river. ACP informs Siddhant and Ronit that Komolika went to Basu Mansion and fall down in the river from there. The ACP says that they haven't found any news about her. (Check: Kasautii Zindagii Kay 2 Written Updates.)
ACP reaches over the river place. Anurag comes out and says that he tried a lot to find Komolika but couldn't reach her. The ACP says that they have tried to call them to inform about her. Prerna consoles Anurag that he should not be tensed as divers will find Komolika. ACP asks everyone to go inside.
Shivani gets to know about the incident from Anupam and reveals it to Veena. Mohini apologizes Anurag that she should not have let Komolika come to the house. Prerna comes with the first aid box, but Mohini takes it from her to do Anurag's dressing. Anurag holds Prerna's hand to make her feel better.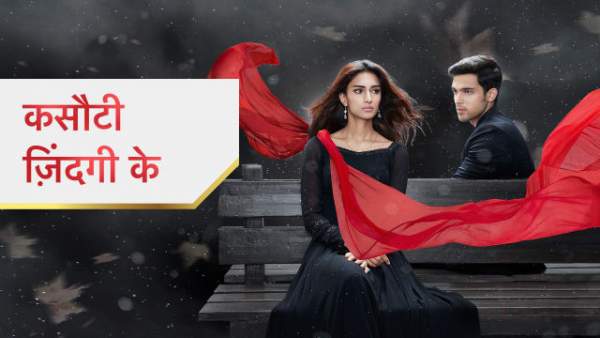 Shivani says to Veena that Ronit can harm Prerna as Komolika was his sister. Veena tries to console her. Ronit comes to the Basu mansion with the police for arresting Prerna in case of killing Komolika. Siddhant says that he has the proofs and shows the picture of Anurag and Prerna together.
Ronit says that they were in love with each other and Anurag married Komolika. He says that Prerna came to beg for Anurag and Komolika helped her with the money. Ronit says that Prerna is a servant and Anurag ask him to stop. Ronit says that he should question his mother as she has introduced Prerna as a servant in front of her friends.
Anupam says that it is a family matter. Siddhant says to Anupam that he was also present in the plan to help Prerna for making Komolika fall in the river.
Prerna says to the police that ACP itself informed about Komolika's escape from the jail. Ronit asks the inspector to arrest Prerna. Anurag goes to take the CCTV footage about the accident.
Siddhant makes a plan to take Prerna with them to file a FIR against Komolika. Siddhant says that their people will stop their car to kill Prerna with the police's pistol. Siddhant says that they will show it as an encounter.
Anurag shows the footage to everyone about all the incident. The inspector says that they are not at fault. Siddhant says that everyone might understand his pain at the moment and apologizes from Komolika's side. Siddhant says that he has asked the ACP to inform Basu's family about Komolika's escape.
Siddhant asks Prerna to come with them to the police station and file a FIR against Komolika. Ronit says to Prerna that she should listen to her father. Anurag asks him not to interrupt. Prerna says that she will file the FIR tomorrow. Ronit says that he will not leave anyone. Shivani and Veena come to the Basu mansion.
Ronit takes Prerna and Anurag ask him to leave her. Ronit says that he will not listen to anyone. Anurag removes Prerna's hand from his hand and beats him badly.
Siddhant stops both of them and shouts at Anurag. Anurag says that he should let his son stay in jail. Anurag says that he will show all the videos on his channel and then they will see whether he stand in the election or not. Ronit says to Shivani that he will not leave his family. The police take Ronit with them.
Precap: Prerna thanks Anurag for being there with her! Mishka says to Ronit that Komolika has never loved Anurag! Ronit has kidnapped Prerna and a voice of gunshot comes from there!