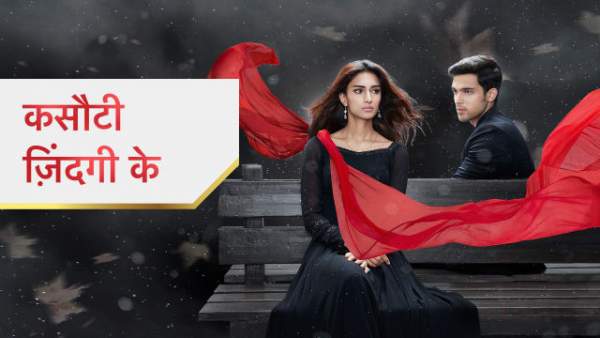 The episode begins with Anurag thinking about Prerna's husband. Sonalika calls Anurag and he says that he will call her back. Komolika gets angry over this. Anurag comes to Prerna and the doctor says that he can take Prerna at home. Prerna looks at Anurag as he looks worried. (Check: Kasautii Zindagii Kay 2 Written Updates.)
Komolika thinks that she will win in her next step. Anurag comes with Prerna and drops her. Veena opens the gate and Prerna says that she was not feeling well so she came home. Veena says that she should tell the truth. Anurag says that Sonalika got hit by an electric shock and Prerna got hurt while saving her.
Veena questions about Sonalika's health? Anurag says that Anupam has called the doctor as he was with Prerna in the hospital. Veena takes Prerna inside the home. Prerna asks Anurag also to come inside. Sonalika calls Anurag again. Veena says to Anurag that she will bring tea for them.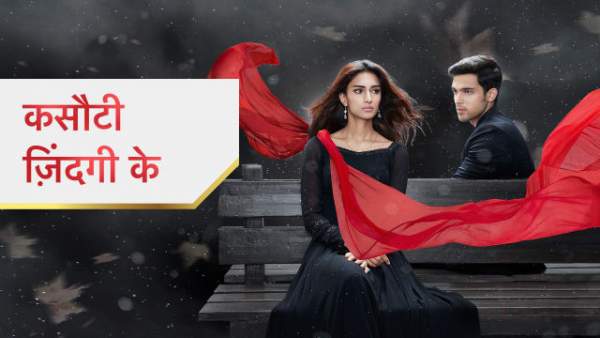 Anurag apologizes to Sonalika that he left her alone. Anurag says that he shouldn't have done this. Sonalika says that she is happy that he has realized it and asks him to come home soon. Anurag says that he will come soon. Anurag questions Prerna about her husband! Anurag questions where does he live?
Prerna says that he lives out of India. Anurag questions whether he comes over here? Anurag question his name? Anurag says that she should call her husband to tell about her baby's heartbeat. Prerna says that she will do it, but now she doesn't have her phone. Anurag says that she can call with his phone.
Prerna says that she doesn't remember the number as it is an international number. Veena comes over there and gives pillows to Prerna. Veena says that she is bringing tea, but Anurag says that he has to go.
Anurag comes back home and Sonalika hugs him in front of everyone. Moloy questions about Prerna's health? Sonalika and Mohini get angry. Anurag says that she is fine. Anupam tells Anurag that they have got an amazing contract. Moloy says that he has called some guests to celebrate this good news.
Anurag takes out his outfit and looks at a lipstick mark on it. Anurag recalls some blurry memories and thinks why does he recall a woman in his life who is Prerna? Anurag question Sonalika about the lipstick mark? Sonalika says that it is her mark. Anurag says that he feels like his past is connected with Prerna.
Anurag says to Sonalika that he got the feeling when he saw Prerna's anklet, her resume where Switzerland was written, and he is facing so many questions. Anurag says that he feels like he behaves oddly with her also due to this.
Prerna is sitting alone and Shivani comes to her. Prerna says that Anurag wants to meet her husband. Shivani says that she should not take stress over this. Sonalika says to Anurag that they should spend some time together. Sonalika says that Prerna is his childhood friend so he feels like this. Anurag agrees with her.
Anurag is sleeping and recalls when he felt the baby's heartbeat and kick. Anurag wakes up and speaks that she kicked. Sonalika questions what has happened to him? Anurag says that he heard Prerna's baby's heartbeat in the hospital. Anurag says that he felt like it is his heartbeat.
Precap: Anurag invites Veena and her family to come to their party at home. Anurag asks her to bring Prerna's husband also. Veena talks with Shivani that she will tell Anurag that he is Prerna's husband. Anurag hears their conversation!