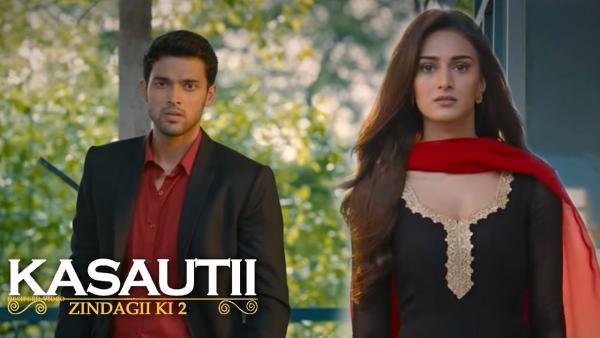 The episode begins with Mr. Bajaj telling Prerna that he intentionally gave clues about Ronit to her. Prerna questions why he wants to marry a girl who loves someone else? Mr. Bajaj says that he knows everything and he loves the way she loves someone unconditionally. (Check: Kasautii Zindagii Kay 2 Written Updates.)
Mr. Bajaj says that her destiny lies in his hands. Prerna says that he doesn't hold anything and everything is leaving from his hands. Prerna leaves from there. Ronit is busy to tie his shoelaces and Prerna is coming out from the house. Ronit looks at Prerna and hides his face. Prerna leaves from there. Ronit thinks why did she come here to meet Mr. Bajaj.
Ronit shouts at his lawyer and holds his neck. The lawyer says that no one can handle his case except him. Another lawyer comes and says that he will fight for his case. Mahesh questions Prerna about the problem. Prerna says that Mr. Bajaj gave her a clue about Ronit.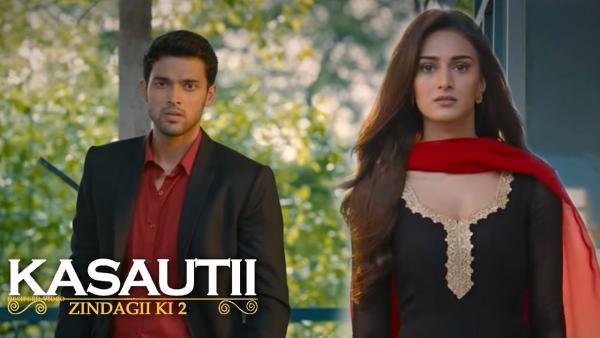 Mahesh says that information can't be wrong since Shivani tried to call Ronit but he disconnected her call. Prerna says that the new lawyer has come as the old lawyer was not well. Anurag's lawyer defends him and requests for bail. The opposing lawyer shows an objection and submits all the dead body reports.
Prerna says that it has not been matched from this side. The opposing lawyer says that Ronit Choubey's report matches with the dead body. The judge declares that Ronit Choubey is dead and considers Anurag for killing Ronit. The judge ends the hearing and will tell the statement tomorrow. Mohini goes to Anurag and asks the inspector to leave him.
Prerna runs from there and comes to Mr. Bajaj. Prerna says to Mr. Bajaj that he knew everything and played with her. Prerna says that he has sold his humanity. Mr. Bajaj questions what does she want? Prerna says that she is ready to marry him, but for Anurag's sake. Prerna says that he can marry her, but won't ever earn her trust.
Mr. Bajaj says that the wedding preparations will begin tomorrow. Prerna says that she doesn't trust him so until Anurag gets rescued and free from all the charges, she won't sit in the Mandap. Prerna says that he will regret after marrying her since she carries such a secret with her which will make him break the deal.
Mr. Bajaj questions about it? Prerna says that she is carrying Anurag's child. Mohini is sitting with Anurag in the jail and both of them are feeling emotional. Mohini cries badly that she can't do anything for him. Anurag tries to console her. Mohini says that she will die without him. Anurag says that Prerna will rescue him from jail.
Mr. Bajaj says that he is ready to accept Prerna along with her child. Mr. Bajaj says that Anurag will get out of the jail tomorrow and their wedding preparations will also begin. Prerna gets shocked and cries badly.
Prerna comes to meet Anurag and hug him. Prerna is crying and Anurag asks her to stop crying. Prerna says that he will come out from the jail. Anurag questions why is she crying so much? Prerna says that he should eat first and she wants to make him eat with her hands.
Precap: Prerna removes Burkha from Ronit's face in the court. Mr. Bajaj says to Anurag that he will win since he has the queen. Prerna comes to Mr. Bajaj!