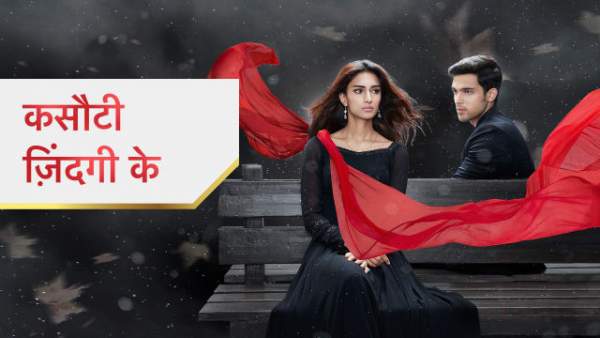 The episode begins with Komolika saying that everything is sorted out and Anurag will not apply vermilion on her forehead. Anurag comes with Mohini and Komolika says to Anurag that now she has informed everyone about it, so please tell them the reason behind it. Mohini says that she knows about the reason. (Check: Kasautii Zindagii Kay 2 Written Updates.)
Komolika says that Mohini, Anurag, and she herself knows the reason, but what about the relatives! Komolika says that everyone will think that Anurag doesn't want to marry Siddhant Choubey's daughter, but that's not the fact, as he wants to marry her and wants to follow every ritual except vermilion.
Komolika's aunt says that Komolika has gone crazy and talking about such things as there's no wedding without vermilion ceremony. Komolika says that for two people to get married, they should respect each other and there should be love between them.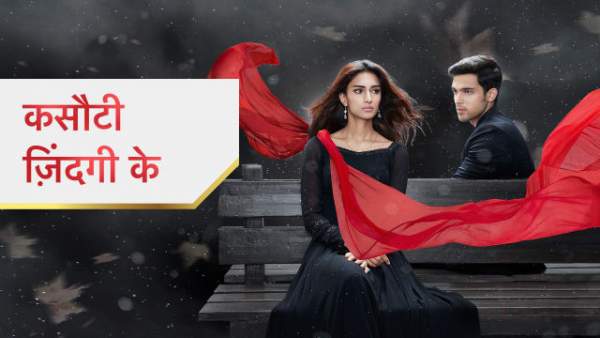 Komolika says that she doesn't have any problem because Anurag is allergic to vermilion, so that's the reason behind it and he loves her a lot. Komolika promise that she will never apply vermilion again and there's so much she can offer him, then there's been no need for her to be adamant about the vermilion.
Komolika says to everyone that they are going to stick together through good and bad times as they've promised each other. She says that it will be a legal marriage without vermilion. She says that she doesn't have any problem and will not apply vermilion ever, but she can wear a nuptial chain.
She says to someone that they are North-Indian though her mom was a Bengali and that makes her half Bengali and a half North-Indian. She asks her dad, what's the most important thing for a North-Indian wife? Siddhant says it's the nuptial chain. Komolika says that she is ready to tie the nuptial chain around her neck by Anurag and she doesn't have any problem.
She says to Anurag that it doesn't matter to her whether he applies vermilion or tie a nuptial chain as she just wants to be his wife and she just want to complete this marriage as it was Moloy uncle and dad's wish. She takes Anurag to the wedding podium.
The priest asks Anurag to tie the nuptial chain around the bride's neck. Mohini whispers to Anurag that he shouldn't make any excuses now.
The car owners asks about Prerna's health from the doctor. The doctor says that she is fine and the baby too. The doctor ask from Prerna about her husband's number so she will call him to pick her. Prerna replies that he is not going to come as he is going to marry someone else today. Prerna gets up and starts running from the hospital.
Anurag ties the nuptial chain around Komolika's neck.
Prerna's dupatta catches a fire and she doesn't realize it. She is running from the hospital and someone throws water on her dupatta to stop the fire.
The priest says that with gods and the elders as a witness, this marriage is completed and from now onwards Anurag and Komolika are husband and wife.
Prerna is running on the road and recalls everything Anurag said to her.
Siddhant asks everyone to leave to the hotel for the reception. Mohini says to Komolika and Anurag to leave first together and they will come afterwards. Anurag starts leaving without realizing her joint with Komolika. Komolika moves ahead and talks to Anurag that he should pretend that he was not forced to marry her as everyone is seeing them. She leaves with him.
Anurag sits in the car with Komolika and she holds his hands to congratulate for their wedding. Anurag says that the deal between them is completed now and asks her to take her hand off as there's no one around them.
Shivani is worried about Prerna as she is not picking her call. Shivani thinks that Prerna might be at Anurag's house and she calls Anupam to know about her. Anupam says that Prerna didn't come here and Shivani is shocked to hear this. Anupam asks at what time did Prerna leave the house?
Shivani is getting a call from Ronit and asks Anupma to call him later. Shivani picks Ronit's call and he says a thanks to her. Shivani recalls about Ronit's act whatever he said to her. Ronit says that he could attend his sister's wedding because of her and informs that his sister is married to Anurag Basu.
Shivani gets shocked to hear this and feels shattered. She warns Ronit to never call her again and disconnects the call. Shivani is worried about Prerna.
Prerna is unconscious and lying on the road.
Anurag is sad and the driver says that rain is about to come. Anurag recalls his beautiful memories with Prerna in the rain and is upset about the fact that now the rain will just give pain and not happiness to him. Komolika thinks that Anurag is still lost in Prerna's thought, but one day she will throw Prerna out of his memories.
The driver stops the car and says that there's a girl on the ground. Komolika asks the driver to move as they don't have so much time to help people. Anurag asks to stop the car and goes to check the girl. Prerna's face gets covered with her dupatta and he gets shocked to see Prerna.
Komolika starts acting like she is worried about Prerna. Anurag throws water on her face, but she doesn't wake up and take her to the nearest hospital.
Precap: Anurag takes Prerna to the hospital. Komolika is in great anger after seeing Anurag with Prerna. The doctor is going to reveal Prerna's pregnancy news to Anurag!