The episode begins with Prerna says to Viraj that her husband doesn't recall anything but she does. Viraj says that he has said yes for the marriage thinking that he can find his kid again. Viraj says that Anurag told him that he is also attached to her child. (Check: Kasautii Zindagii Kay 2 Written Updates.)
Prerna was about to tell about Anurag but the servant comes asking for Veena's medicine as her health is bad. Viraj and Prerna go downstairs to give the medicine. Veena takes the medicine and Viraj calls his friend to check her. Veena says to Anurag that he has done such a great favor for them.
Viraj and Prerna agree for the marriage. Mohini says to Nivedita that Prerna's engagement should happen before Moloy returns. Mohini says that it is good that Anupam is also not here. Anurag comes back with Sonalika and informs them that Prerna's marriage is fixed with Viraj.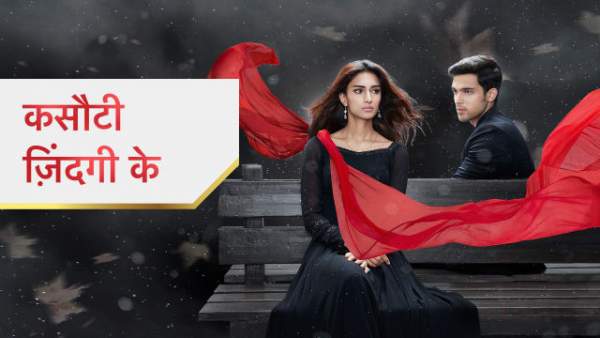 Mohini says to Anurag that he can invite Viraj's family for Tilak's ritual as Anurag has made this relation. Komolika comes to Prerna and informs her that tomorrow is her Tilak's ritual. Prerna gets shocked. Komolika says that everything will be over between her and Anurag now. Prerna says that no ritual will be performed.
Shivani comes there and informs her about Anurag. Prerna says that she was waiting for him to come. Komolika says that Anurag has come to tell about Tilak's ritual. Prerna comes downstairs and Sonalika also comes with her. Veena says that Anurag has made all the preparations for Tilak.
Prerna says that she feels like he wanted to stay away from her as she has irritated him a lot. Veena says that everyone is happy. Anurag tells about Tilak's ritual that he wants to make it happen at the Basu Mansion. Sonalika gives saree to Prerna for ritual. Sonalika asks Anurag to leave as they have to make all the preparations.
Prerna gets scared while sleeping that Anurag is separating from her. Shivani consoles her. Anurag also gets the dream that Prerna left him. Anurag wakes up. Sonalika also gets up and questions what has happened? Anurag says that he feels like someone close is leaving him. Sonalika changes the topic thinking that it would be Prerna.
Anurag questions about Moloy from Mohini as they have not informed him! Mohini asks Nivedita to call Moloy as when is he returning? Anurag thinks that he is feeling restless. Nivedita says to Anurag that Baba will be a little late so he has asked to start the function.
Moloy comes there and hugs Anurag. Moloy questions what is happening? Anurag questions about Anupam. Nivedita comes there and says that she booked a late ticket for Anupam by mistake. Nivedita takes Anurag with her. Anurag says to Moloy that he has to perform all the rituals for Prerna as she is getting engaged with Viraj, the banker.
Anurag says that today is their tilak. Nivedita takes Anurag with her. Moloy gets the hint that Nivedita made the plan knowingly. Moloy questions Mohini why did she do it? Mohini says that she is not involved as Anurag did it himself. Mohini says that Prerna said yes and the Sharma family is also happy.
Viraj's family comes there and everyone goes to greet them. Prerna also comes with her family. Prerna was about to fall and Anurag gives his hand, but Viraj holds her. Anurag takes his hand back. Prerna looks at everything.
Precap: Prerna challenges Komolika that Anurag will recall everything in the ritual! Komolika makes Anurag's dress dirty. Komolika shows a chunnari to Anurag and he gets some blurry memories!