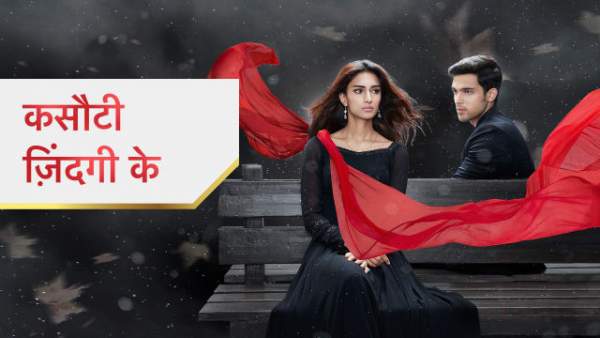 The episode begins with Mohini saying to Anurag that if Komolika is standing quietly, then it doesn't mean he would take advantage of it. The doctor also hears this conversation. Mohini is putting blame on Prerna for creating obstacles for them. Mohini asks Anurag to come with her. (Check: Kasautii Zindagi Kay 2 Written Updates.)
The doctor thinks that it is not the right time to discuss Prerna's condition with them and leaves. Anurag denies leaving Prerna alone. Shivani came downstairs to go to Prerna but Vinita questions her about Prerna as she has been searching for her. Shivani says that Prerna had called her up and asked her to meet near the Victoria Memorial as there's a fest in their college.
Shivani says that it's better for Prerna and she will feel better after diverting her mind. Shivani leaves and Vinita know about the lie which Shivani said to her. Vinita thinks that there's something about Prerna which she is hiding from her otherwise, Shivani wouldn't have lied. Vinita leaves to follow her to know where Shivani is going!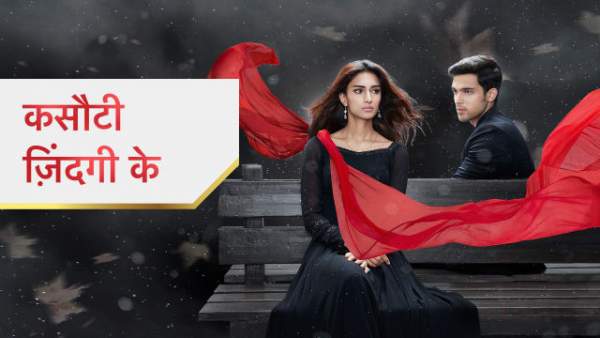 Anurag says to Mohini that he has always obeyed her, no questions asked. He says that at the moment, he is quiet because he doesn't want to disobey her. Mohini asks that he won't listen to her. Anurag says that try to understand his point and just try to understand what he wants!
He says that Prerna is in pain and she needs him so he can't leave her alone. Komolika thinks that Anurag has gone against his mother for Prerna Sharma. Anurag asks her mother to understand his situation as she is his responsibility and he has learned to fulfil responsibilities from her mother.
Mohini says that his wife is his responsibility. He says that Prerna is his first responsibility and then is Komolika. Komolika gets angry after hearing this. Mohini is also in great anger. Anurag says that Prerna needs him.
Shivani reaches to the city hospital and she thinks what to say to Anurag! She thinks should she congratulates Anurag for humiliating her sister and marrying someone else or should she thank him that he left the midway celebration of his wedding and brought her sister here. Shivani also reaches the hospital and gets worried.
Mohini says to Anurag that for Prerna he is leaving everything today, one day will come that the same girl will take away everything from him and he will be left with nothing except betrayal. Anurag says that she doesn't understand him that Prerna's fate is testing her again and again.
He says that Prerna's fate is betraying her and he knows her that she is not going to change and won't ever cheat anyone. Komolika says to Mohini that she thinks Anurag is right as it is not wrong, what Anurag is doing for her as he is a good human being so such people feel guilty soon.
Anurag says that Komolika will never understand the relationships he shares with Prerna and she just knows about business. Mohini asks Anurag to stop and don't say anything about Komolika. Mohini says that he is insulting her mother, family, and defending Prerna. Mohini gets fainted and Komolika says Anurag to take her inside as she will call the doctor.
Mohini comes into sense and the doctor asks Anurag to take special care of her and don't give her any stress. Mohini says that she needs to leave and Komolika interrupts about Prerna as if they will go, then Prerna will be alone. The doctor says that they don't need to get worried as her sister has come and she has just met her mother also.
Mohini asks Anurag and Komolika to leave now. Prerna comes into senses and Shivani asks her whether she is fine now. Prerna gets up and is searching for Anurag. Shivani asks what happened? Prerna replies that she tried to stop Anurag, but couldn't be successful. Prerna says that she was running to Anurag's house to stop his marriage, but couldn't do it.
Prerna is crying and says that she kept aside her ethics, ego, and self-respect and beg before him as she wants him but couldn't do anything. Vinita comes and says to Shivani that if she told a lie again, then she will have to face dire consequences. Vinita says that she got to know about Prerna's real face today and feels bad looking at her condition.
Vinita is scolding Prerna as she was ready to beg in front of those who themselves don't have anything to give. Vinita says that women have so much power and asks her when will she do justice to her? Vinita asks her to always remember two things in which, have first been that never bed for anything before anyone, and secondly, never give up what you rightfully deserve.
Vinita asks her to stand against those who are against her and for that she needs to stop crying. Anurag and Komolika are attending their wedding reception. Komolika's aunt compliments them and asks Anurag to take care of Komolika.
Prerna couldn't sleep after recalling the time when Anurag was insulting her. She recalls her pregnancy news and everything which Anurag said to humiliate her. Prerna thinks that she won't give up and stand now. She thinks to stand against those are against her and now, she won't beg for her right but fight for it.
She thinks that she will never give up now and won't take her steps back from it.
Precap: Prerna comes in a new avatar and enters Anurag's house. She starts clapping and everyone looks at her. Prerna says that everyone seems to have many questions in their eyes like why she has come here. She says that they will get to know everything soon, but before that, she needs to ask something from Anurag!