The episode begins with Anurag lying unconscious on the road. Prerna runs after hearing his voice on the call. Shivani comes there and gets shocked to see Mr. Bajaj, who has hit Anurag. Prerna's Dupatta gets burned, but she runs away from the house. (Check: Kasautii Zindagii Kay 2 Written Updates.)
Everyone gets shocked to see her shouting for Anurag. Anupam throws water on her saree. Mohini and Anupam don't hear her speaking Anurag's name. Everyone beats on Mr. Bajaj's car and asks him to come out. Mr. Bajaj thinks that it is better to leave and drives away. Nivedita comes to Mohini and questions what has happened?
Mohini says that Prerna ran from the house as someone needs her. Mohini says that she feels like someone bad is about to happen. Nivedita says that she is just worried about Anurag. Shivani manages to bring Anurag to the hospital. The doctors start his operation. The nurse asks Shivani to fill the form.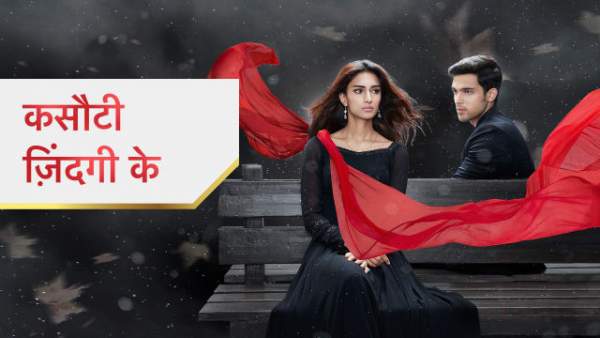 Prerna comes to the road and checks the place covered with blood. Prerna questions about the incident from the crowd. Someone says that a girl was there who was calling him Anurag and they have gone to the city hospital. Prerna leaves for the hospital.
Prerna comes to the hospital and asks about Anurag on the reception. The receptionist says that no one is there with Anurag's name. Prerna takes the register that he came here only. Prerna checks all the files to find Anurag's name and gets sad as the name is not there. Prerna was leaving from there.
Shivani comes to the reception to complete the formalities. Masi says to Tanvi that Prerna has run to Anurag without thinking about anything. Masi says that Prerna is Rishab's wife so this incident will break his ego and he will throw Prerna out from the house.
Tanvi says that all this will happen only when Rishab gets to know about it so who will tell him? Masi says that she will tell Rishab about this and act like she is worried about him. Prerna gets sad after recalling Anurag says to give his life to her. Prerna recalls all the memories with Anurag.
Anurag starts breathing and Prerna sense his presence. Prerna runs back to the hospital and looks at the ICU where the doctor is making Anurag come into senses. Shivani fills the form. The receptionist reads Anurag's name and says that a married lady came here and questioned about him.
The doctor asks Prerna to sign as they need to move ahead. The doctor says that she is his wife as she has signed on the wife's column. The doctor says that Anurag's condition is very bad and they will operate him so if anything happens, then they need to be ready for it.
The doctor asks the nurse to shift Anurag in another room. Prerna looks at him and touches his face. Anurag puts his hand on her hand. Anurag speaks Prerna's name. Prerna gets emotional after seeing his condition and asks him to be well anyhow.
The doctor asks Prerna to leave his hand as they need to take him for the operation. Prerna says that he has held her hand. Prerna says that she will come inside with him. The doctor says that he is unconscious so he can't hold her hand.
Precap: Shivani says to Prerna that she is making Anurag suffer until he dies. Prerna slaps Shivani that she should not speak anything about Anurag. Masi and Tanvi inform everything to Mr. Bajaj. Shivani says to Prerna that Mr. Bajaj has hit Anurag. Prerna questions Mr. Bajaj whether he hit Anurag? Mr. Bajaj accepts it!