Kerala state lottery department is going to announce the Karunya KR 383 results today. The result will be published online on the official website www.keralalotteries.com on 16th February 2019 after 4 pm IST. The first winner will get the prize worth Rs 80 lakhs. (Check: Kasauti Zindagi Ki 15th February 2019.)
While the second and the third winner of the lottery will get a prize worth Rs 10 lakh and Rs 1 lakh respectively. There is also a consolation prize that is worth Rs 8000. The fourth, fifth, and sixth winners will get Rs 5000, Rs 1000, and Rs 500, respectively.
The live result of Kerala Karunya lottery will start at 3pm using a lottery machine. However, the complete result will only be available a little after 4 pm. The venue for the lottery result declaration is Gorkhy Bhavan Auditorium.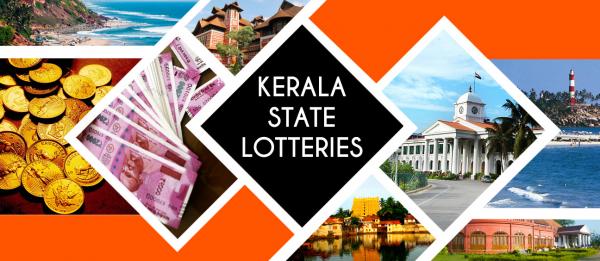 Karunya is one of the seven daily, multiple bumper draws, and four festival bumper draws that includes Onam, Vishu, Christmas, and Pooja/Dussehra. Kerala is one those several Indian states where lottery is legal.
Lottery marks the major cash flow in the state. The state government has legalized it as it helps the authorities to collect taxes manifold.
If you have won prize less than Rs 5000, then you can claim you winning amount from any of the lottery shops available in Kerala.
However, if you winning amount is worth more than Rs 5000, then you will need to surrender the winning lottery ticket before a bank or official lottery department's office within 30 days of the declaration of the result.
You will need to carry proper identity proofs. The lottery winners will be published in the Kerala Government Gazette.
1st Prize- Rs :8,000,000/-
KP 335171 (KOLLAM)
Consolation Prize- Rs. 8,000/-
KM 335171 KO 335171 KS 335171 KT 335171
KU 335171 KW 335171 KX 335171 KY 335171
KZ 335171
2nd Prize- Rs :1,000,000/-
KX 256910 (PATHANAMTHITTA)
3rd Prize- Rs :100,000/-
KM 221784 (KOZHIKKODE)
KO 267644 (THRISSUR)
KP 395209 (ERNAKULAM)
KS 561073 (PALAKKAD)
KT 442991 (ERNAKULAM)
KU 313417 (IDUKKI)
KW 339265 (THIRUVANANTHAPURAM)
KX 528298 (THIRUVANANTHAPURAM)
KY 802346 (PALAKKAD)
KZ 195569 (KOZHIKKODE)
4th Prize- Rs. 5,000/-
0064 0829 1209 1223 1289
2208 2508 3174 3499 5062
5112 7206 8299 8643 9373
9382
5th Prize- Rs. 1,000/-
0025 0381 0482 0505 0551
0871 1686 1926 2409 2493
3333 3473 3853 4248 4599
5236 5949 5964 6246 7052
7111 7362 7486 7667 7700
7796 7809 7995 8259 8270
8399 8475 8670 8698 8738
8852 9001 9167 9554 9673
6th Prize- Rs. 500/-
0083 0091 0100 0175 0209
0292 0293 0399 0483 0720
0721 0733 0874 1009 1012
1091 1108 1305 1385 1880
1940 1997 2178 2427 2789
2991 3047 3230 3243 3276
3313 3641 3648 3799 3942
3995 4099 4134 4137 4296
4345 4389 4527 4984 5133
5364 5418 5428 5718 5810
6072 6080 6440 6451 6556
6570 6606 6894 7010 7455
7460 7463 7480 7572 7578
7591 7604 7699 7741 7967
8003 8077 8150 8333 8573
8626 9106 9202 9366 9367
9434 9769 9989
7th Prize- Rs. 100/-
0049 0088 0148 0203 0328
0450 0531 0588 1029 1045
1155 1234 1283 1366 1533
1622 1671 1858 1898 1902
1948 2036 2105 2140 2270
2446 2459 2640 2748 2826
2827 3032 3057 3059 3065
3194 3318 3376 3429 3442
3515 3575 3585 3828 3936
3961 4083 4189 4249 4416
4634 4652 4661 4674 4761
4846 4965 5001 5127 5148
5395 5648 5703 5966 6068
6446 6476 6502 6566 6673
6727 6751 6863 6903 6934
7006 7380 7397 7648 7650
7671 7686 7797 7799 7924
8034 8086 8165 8324 8360
8362 8449 8464 8619 8630
8680 8707 8737 8790 8931
9257 9375 9427 9442 9468
9530 9748 9773 9937 9998