The Kerala state lottery department is going to announce the results of Sthree Sakthi Lottery SS 142 at 4 pm today. The outcomes will be published online on the official website of the department – keralalotteries.com. The winner of the first prize will get Rs 60 lakh. Rs 10 lakh and Rs 5000 will be given to the second and third prize winners respectively.
Not only this, there is also a consolation prize worth Rs 8000. The live results will start at 3 pm on 29th January 2019. However, the complete results will only be available after 4 pm. You can come back here to check the same as we provide the authentic information. So, you can fully trust us.
The price for one lottery ticket was set to Rs 30. If you wanted to buy the entire booklet, you could do so by spending Rs 750. If you have won prize money worth less than Rs 5000, then you can approach any lottery shop in the state to claim your money. But, if you have won more than Rs 5000, then you will be required to surrender the winning ticket before a bank or government lottery office with proper identity proofs.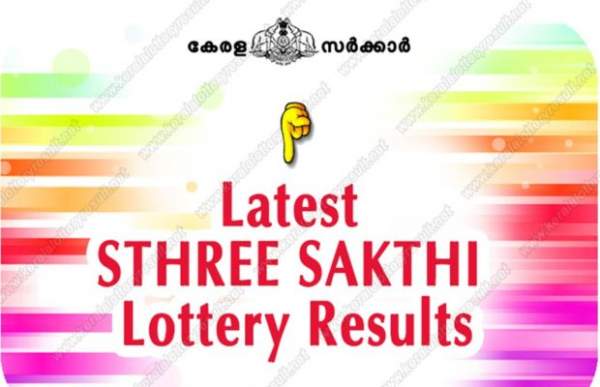 Sthree Sakthi is one of the seven daily and multiple bumper draws which are conducted by the state government in Kerala itself. It marks one of the biggest cash flows for the government. Apart from this, the department also organizes four festival bumper draws on the occasion of festivals – Onam, Vishu, Christmas, and Pooja/Dussehra.
There are also two more seasonal draws that take place – the monsoon and summer bumper. Just a few days back, the state department had announced the "X-Mas – New Year" lottery result for 2019. The winner won Rs 6 crore. It's single ticket cost was Rs 200, and the entire book was priced at Rs 2000. The draw took place on January 23.