Yash starrer KGF Chapter 1 is going to end its 2nd week on a high note. Let's check how much collection Kolar Gold Fields will do on its 14th day of business at the box office. It is already clear that K.G.F has already become the highest earner in the Sandalwood film industry and has made different film industries lovers to watch it. (check: Simmba 1st Week Collection.)
Besides Yash, the gangster drama stars Srinidhi Shetty, Achyuth Kumar and Malavika Avinash in important roles. Despite facing competition from the Tamil, Telugu, Malayalam, and Hindi films in their respective industries, KGF has fared well so far and even got an upper hand over its competitors. It has emerged as a champion in all languages.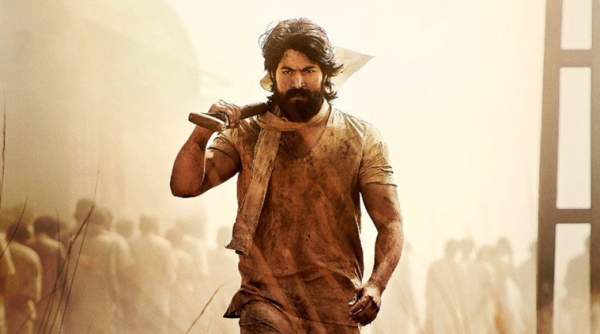 The Kannada film KGF succeed to earn more than Shahrukh Khan starrer Zero in the Hindi film industry. In the first 13 days, it has already grossed Rs 175 cr and net share has come to be Rs 138.5 crores. So, it is safe to assume that it has become a blockbuster hit along with creating new records for the Sandalwood and in other states as well.
Speaking of the overseas market, KGF has collected more than $1 million internationally. It converts to around Rs 7.06 crore or so. It's clear that the flick will cross the mark of Rs 200 crore by the end of its second weekend comfortably. Trade analysts having been sharing that the film is rocking the box office in every corner of the country.
KGF 14th day collection
As far as Hindi version is concerned, it is making its most business in the Mumbai circuit. From there, it has earned over Rs 30 cr. The film revolves around Rocky, a gangster, who grew up on Mumbai's streets. The story tells us how he became the messiah of people suffering in Kolar Gold Fields.
Being a multilingual films has helped it to climb the success ladder. It got benefitted as opposite to expectations Zero faced downfall due to mixed reviews from the critics and not-so-good word of mouth from the audience.