The Kannada film KGF has completed its second week worldwide with a stronghold at the box office. Today, it's its 15th day. Let's see how much it is going to collect on its 3rd Friday. By the end of its 14th day, the collection has risen up to a total of Rs 31.71 crores (India), speaking of Hindi version only. In the first week, it had collected Rs 21.21 cr while in second week, it earned Rs 10.50 cr. (check: Zero 3rd Friday collection.)
KGF Chapter 1 was running very well and had a stronghold in the Hindi market until Ranveer starrer Simmba was released. Earlier, there were times when a HIT film had to run for about 100 days at the box office. But now, a film is said to be a hit if it runs houseful shows for one whole week. It's because there have been numerous new releases every Friday. So, it becomes quite difficult to hold on.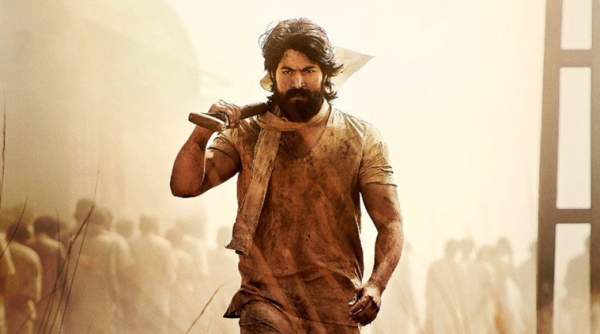 But, Yash starrer has been running well for over two weeks now. It is faring steadily even after 14 days of successful running. Over its run so far, it has faced competition from Shahrukh Khan's Zero and Ranveer's Simmba. But, it has still managed to set ticket counters on fire. After collecting 150 cr, it is now inching towards Rs 200 cr goal. The overall collection went past Rs 175 cr on 13th day.
Going by this trend, KGF will touch or even surpass the mark of Rs 200 crore by the end of 3rd weekend. Besides Yash, the film stars Srinidhi Shetty in the lead role. After maintaining a successful run in India, the film is going to release in Singapore. The audience as well as the critics have appreciated the film for its story, style, and visual appeal. It became the highest grosser for Kannada cinema.
In India, its total collection has reached to a little over 140 cr. Stay tuned for KGF 15th day collection and other updates.