The episode 1283 of Kumkum Bhagya begins with Abhishek asking Pragya about the remedy which helped him get over his hangover. He asks her to give this advice to a company as it will generate huge profits. The lights get to turn off and Pragya gets worried that guests are present in the house. He holds her and kisses on her forehead. Suddenly, the light turns on and King has seen both of them together. She was leaving but then Raj questions about them. She tries to make some excuses. (check: Kasauti Zindagi Kay 2 23rd January 2019.)
Aliya gets tripped on the floor and Purab grabs her from falling. Disha looks over this act. Aliya says thank you to Purab and leaves, but he stops her. He says that I've seen you looking at me and Disha every time. He adds that I feel guilty for your situation and loneliness. Aliya says that stop acting nicely in front of me. He looks at Disha and comes to talk to her but she leaves.
Tanu is waiting for someone and a strange person comes as a servant. He says that you don't remember me so no one will get to find me. She gets happy to see Nikhil. He leaves and Aliya comes to Tanu. Tanu says that I should work as per my own efforts. Aliya says that you should also think about the results that occur if you don't consider my help. Tanu denies to explain her plan and says just look at the results.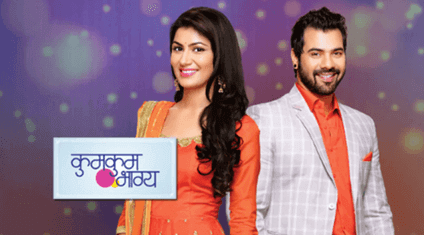 Nikhil is looking at Aliya and Mitali shouts at him to work and not stare at the girls. A lady comes and says that bring some of the groom's family. Mitali says that the waiter will listen to the bride's family only. Mitali and the lady start fighting over this issue and Nikhil leaves from there.
Abhishek comes following Pragya. At the moment, King holds her hand and asks to leave. Abhi questions that why King is doing all this? King strangely asks what do you mean to say? Abhi questions that where are you going with Pragya? Pragya says that he is just asking as he might be worried that we're going back to the home. Abhi fells down and Pragya holds her along with King.
Purab questions Disha about her rudeness. She responds that you can worry about someone else but doesn't know that why your wife is upset? She adds that you can look at Aliya and worry about her, but can't think about your wife. He says that it is just my kindly care. She says that Aliya is going to look at your concern and not moving on ahead in life.
King explains the game rules to Purab and he leaves with him. Abhi asks Pragya to stop King from holding your hand.
Pragya questions Disha about anything happened. Disha explained the complete matter to Pragya. Pragya says that this is not any wrong thing. But Disha says that Aliya always acts lonely when I am with Purab. She adds that it is a fact and so Abhi is also with Tanu just because of a guilt feeling.
Mitali starts fighting with the lady again and the lady asks Pammi that I can't look over her acts. Everyone comes at the moment to solve the issue. The lady is the groom's mother and everyone is worried to stop the fight.
Abhi asks Pragya to help her, but king interrupts that you need to take my permission beforehand. Abhi shouts at King that no one will talk to you without his permission. Kings start shouting at him and says that your family is always involved in creating a scene.
Precap: Abhi hugs Pragya and everyone are looking at them strangely. King warns Abhi to stay away from Pragya!
Stay tuned for more Kumkum Bhagya updates.