The Kundali Bhagya episode 403 begins with Prithvi shouting at Sherlyn that she should have talked in a positive way with Karan and maintained good relations with him. But she denies and says that he is always behind her to find the truth about the pregnancy. She adds that even if I call Karan now, then he will come behind her show the truth. She says that stop acting like Sarla aunty but he asks her to stop taking Sarla aunty into this matter. She asks him to shut his mouth and drive the car so that we get successful in our mission. (Read: Kasauti Zindagi Kay 2 21 January 2019.)
Sarla is calling to Srishti and Preeta but not able to talk to them. Jhanki comes and says that I'll call and don't worry. Junkie is happy that she remembers Karan's house number. Dadi in a funny way says that it means you were fooling us that you've forgotten your memory. Kareena picks up the call and denies to give the call to her daughters. Sarla asks that please I want to talk to Srishti for once. Kareena tells that Srishti is in the police station, but Rakhi comes and tries to avoid the situation. Rakhi takes the call and Sarla asks about her daughters. Sarla replies that if you're saying it, then I can understand it. Rakhi says that they are fine and due to any network problem you couldn't talk to them.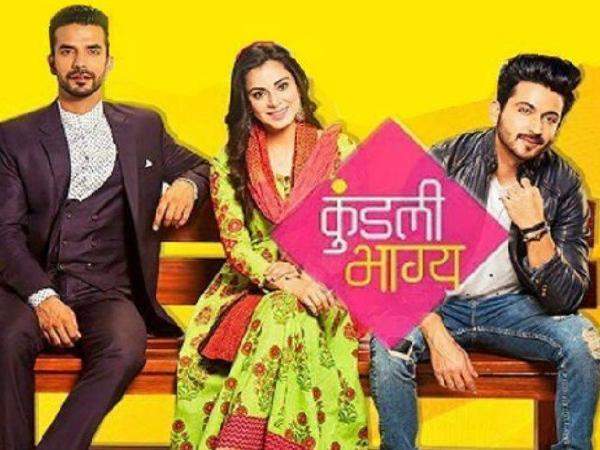 Rakhi says to Kareena that she should not have told this to Sarla. Kareena replies that she was constantly asking for her daughters. Kareena also says that you also never listen to me so I will also not do as per your commands. Rakhi says that you might have spoken everything to Sarla and Kareena says that I'll tell it now. Rakhi asks her to stop and don't do this.
Sherlyn and Prithvi have reached their destination. The police has stuck the truck with which the gangster indulged into an accident with Ritvik and he died. But after a certain time, the police leaves and Prithvi and Sherlyn move towards the truck.
Preeta is asking Karan to speed up the car. Karan is having fun when Preeta is showing her anger. She asks him to keep his eyes on the road and drive.
Prithvi and Sherlyn are trying to open the lock from the truck but can't reach any results. They both start fighting with each other since the door was not opening. Prithvi opened the door and she praises him. He goes inside the truck to find the phone and she closes the door.
Sarla is feeling worried about her daughters and is looking at the door at every moment. Dadi comes and asks Jhanki to bring a glass of water. Dadi asks Sarla what happened? Sarla replies that I am really worried as Kareena said something and Rakhi said something else. Jhanki agrees to Sarla that she is saying right. Sarla says that I am going to the Luthra house and when I get satisfied then I'll come back. Jhanki says that I am feeling nervous that Srishti is in great trouble. Jhanki adds that Kareena said that Srishti is in jail. Dadi denies and says that Rakhi has said that Rishab is at the police station and so Srishti is there.
Precap: Sarla gets to know that Srishti was in the jail and Rakhi tries to take the blame on herself. But Kareena starts speaking about the truth in front of Sarla.  Kareena adds that Srishti started  acting violently and so the police arrested her.
Stay tuned for more Kundali Bhagya updates.