The season 6 of Line of Duty series is coming next. Good news, fellow fans! The network has renewed the series for one more time. So, it's not going to end with the installment number five. The BBC1 drama will once again focus on the investigations of police anti-corruption unit AC-12. (Check: WWE PPV 2019.)
The BBC commissioned it even before the fifth season aired. Here's everything that has been public and we know so far about the series such as its release date, cast, trailer, spoilers, episodes, news and updates. The following should make you feel a little thirsty about the show.
Line of Duty Season 6 Release Date: When does it premiere?
Even though the series six was ordered almost a year ago, the network hasn't made its premiere date official yet. So, we don't know when exactly it would start airing, as of now. As a result, the fans need to wait a little longer. However, there was a 12-month gap between the series 3 and 4.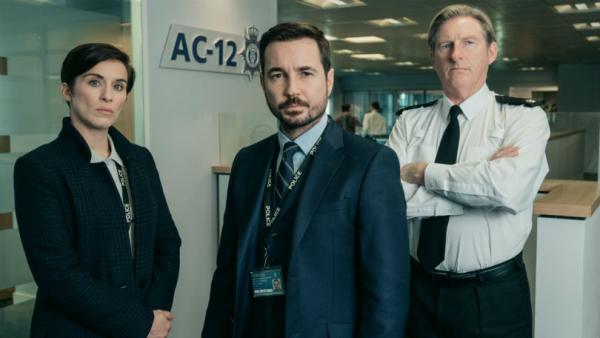 On another note, the BBC show has aired on a two-year cycle. If it follows the schedule, then we aren't going to see it until spring 2021. There are some reports suggesting a long wait instead. In May 2019, there was a tweet made by writer Jed Mercurio in which he updated that he hasn't started writing for series six yet.
In September 2018, when the season 5 of Line of Duty was being filmed and sixth series was commissioned, the series creator Mercurio said that they are planning to shoot it in the next couple of years.
It is plausible that Mercurio would be working on Bodyguard season 2 after the LoD 5th series. Bodyguard is another BBC hit which Mercurio penned. Though the Richard Madden drama wasn't ordered back by then, he seemed really interested in doing it given that BBC offers him the opportunity.
Is Season 6 of Line of Duty The Last for the series?
As of now, it's not clear. Even if the show hasn't been renewed for the season 7, it doesn't necessarily mean that it is going to end soon. When Mercurio was asked the same question, instead of out-rightly denying it, he said that he would be discussing the future ofo the series with the BBC after the series five.
If the series five's figures are to judged and the future is to be told based on it, then it seems pretty clear that the show will have a season seven for sure. The season five's opening episode had a peak audience of over 8 million viewers, with an average of 7.8 million watching the entire episode. The numbers are bigger than the season four finale in 2017.
Who are the Line of Duty season 6 cast?
Of course, we are expecting all the main AC-12 characters and the actors who play them like Adrian Dunbar as Supt Ted Hastings, Vicky McClure as DI Kate Fleming, and Martin Compston as DS Steve Arnott. Also, we could see Taj Atwal reprising the role of PC Tatleen Sohota and Aiysha Hart as Murder Squad Cop DS Sam Railston.
Polly Walker can return as Gill Biggeloe as the character is still alive, but with a new identity. We can't say anything for sure if the character will return or not. Tommy Hunter (played by Brian McCardle) who had gone into witness protection at the end of season one returned in series two, as a corpse though.
Like previous seasons, we would get to see some big names on the show joining as the regular cast. We will get to know more about them as we move closer to the release date.
What happened in Line of Duty series five?
The fifth season of LoD was focused on John Corbett (Stephen Graham), a rogue undercover officer who would take any extreme steps to catch 'H', the corrupt copper at the heart of the Organized Crime Group (OCG).
During the installment, it was made clear that Corbett has links to AC-12 chief Ted Hastings. We also got to know that Corbett's mother Anne-Marie was a police informant, and had a relationship – professional and probably more – with Hastings during The Troubles in Northern Ireland.
Due to lawyer Gill Biggeloe, who was working secretly with the OCG, Corbett was made to think that due to Hastings, he mother died at the hands of paramilitary forces. One more time, he was made to believe that Hastings was a bent copper. However, he couldn't live long as OCG discovered his reality identity and slit his throat.
But, how did OCG came to know about Corbett? We didn't get to know the clear cut answer. However, his cover blown after a tip-off from Lee Banks, an imprisoned henchman from the same gang. It was revealed by an OCG member Lisa McQueen.
But, how did Banks get to know about him? It was never proven, but rumors say that Ted Hastings gave this information to him. According to the theory of AC-3 leader DCS Carmichael (Anna Maxwell Martin), Hastings could have done this to take revenge. It's because Ted had beaten his wife.
A large amount of bribe money was found in Hastings' hotel room. Then, Carmichael arrested him for the murder conspiracy of Corbett. After that, she was adamant on proving that Hasting was H. But, in the process, she got to know that Biggeloe conspired against Hastings for everything.
However, Hastings joined his duty, but we didn't get to know the real source of information. Also, even though Hastings returned, he hasn't got completely off the hook yet.
Who is H?
H is just not one person. Instead, they are four high-ranking police staff working with the OCG. AC-12 had misinterpreted the dying testimony of Dot 'The Caddy' Cottan.
Steve Arnott and Kate Fleming, once again, went through the testimony. They noticed that Cottan was tapping out the Morse code for H on his left hand. While tapping, he was blinking at the letter H. Then, the AC-12 detectives deduced that he was trying to make it clear that there are four in the service.
It also means that there are four corrupt police officers working with criminals. This doesn't mean they are H. They could be, until proven. If this revelation comes out, how much would it change the course for the Line of Duty? As of now, it won't change a lot. As already know, three of those four 'H's have already been discovered. They are –
DI Matthew Dot Cottan – as known as 'The Caddy'
Lawyer Gill Biggeloe
Chief Superintendent Derek Hilton
The police hasn't found the fourth one yet. AC-12 are on his/her hunt. For now, it could be anyone, and the name doesn't necessarily have to start with H. With this bad news, there is a good news too. It's that the final 'H' may not be as fearsome as anticipated, because they are one of the four, not a single criminal mastermind.