The fans of Lucifer tv series went devastating and campaigned to save it when Fox had canceled it after three seasons in a row. The viewers' huge campaign worked and Netflix picked the show up. Now, it has become a Netflix series. The official confirmation came from the lead star Tom Ellis on June 15. The devil has risen again. (check: Preacher Season 4.)
Lucifer season 4 cast: Who's returning?
There is no official information out yet, but there are certain characters without them the show can't function. Tom Ellis and Lauren German will return to reprise their roles as Lucifer Morningstar and Detective Chloe Decker. In the season 3 finale, Chloe got to see Lucifer's true devil face when he killed Lieutenant Marcus Pierce.
Besides Tom and Lauren, the returning casts include Kevin Alejandro as Detective Dan Espinoza, DB Woodside as Amenadiel, Lesly-Ann Brandt as Mazikeen, Aimee Garcia as Ella Lopez, and Rachael Harris as Dr Linda Martin, among others.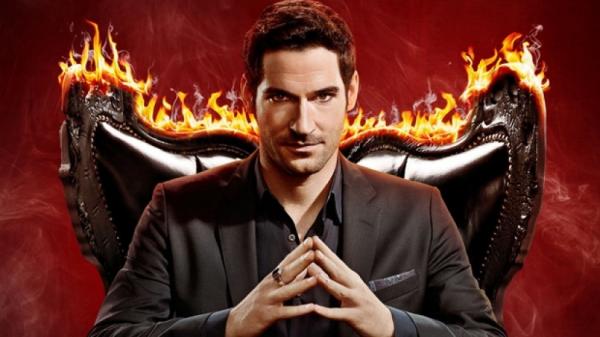 The Prison Break fame Inbar Levi will join the cast as Eve, the original sinner. She has grown restless in her marriage after an eternity with Adam. Now, she longs for the charming rogue who tempted her so many year ago.
Vinessa Vidooto has joined as Remiel, a 'classic little sister' angel of Amenadiel. She looks up to her big brother and wants to become like him. But, she feels under-appreciated or overshadowed while trying to match his towering standards.
Lucifer season 4 release date: When will it premiere?
UPDATE: Netflix has announced the release date of Lucifer season 4. It will premiere on May 8, 2019.
Co-showrunner Joe Henderson and Ildy Modrovich started shooting for the season 4 in August 2018 and wrapped up the shooting by the end of December 2018. The readthrough for the season finale took place in late November as shared by the executive producer/writer Modrovich.
So, it means that we are expecting its release on Netflix in Spring 2019. It may have been late, but the fans all over the world will get all the episodes at the same exact time. They will not need to wait for the new episodes.
Earlier, Lucifer used to air on Amazon Prime Video in the UK. Since there is no official confirmation, we expect that it won't be airing on Amazon now. In the UK, it will also stick to Netflix.
Lucifer season 4 episodes: How many will there be?
There is a bit of a bad news, the season four will consist of only 10 episodes, way shorter than its usual run. The season 3 had 24 episodes, season 2 comprised of 18 episodes, and season 1 had 13 episodes. But, we are expecting the new episodes to be longer than usual length. There is no exact official word on the episodes' length.
Modrovich said that they would roughly stick to 43-minutes per episode. The team would contact Netflix about it as there might be a scene that they don't want to cut. Being on Netflix, gives them a little flexibility. However, they would certainly not make this season to have just four and half episodes by increasing the length of episodes.
Apart from it, the episode order doesn't include the two bonus episodes which were released after Fox canceled the show. We might get to see them reinstated in season 4 on Netflix, though.
Here's the complete episode list for Lucifer's fourth season:
Ep. 4×01 – 'Everything's Okay' Written by Joe Henderson
Ep. 4×02 – 'Somebody's Been Reading Dante's Inferno' Written by Idly Modrovich
Ep. 4×03 – 'O, Ye Of Little Faith, Father' Written by Jessika Borsiczky
Ep. 4×04 – 'All About Eve' Written by Chris Refferty
Ep. 4×05 – 'Expire Erect' Written by Mike Costa
Ep. 4×06 – 'Orgy Pants to Work' Written by Aiyana White
Ep. 4×07 – 'Devil Is As Devil Does' Written by Jen Graham Imada
Ep. 4×08 – 'Super Bad Boyfriend' Written by Jason Ning
Ep. 4×09 – 'Save Lucifer' Written by Joe Henderson
Ep. 4×10 – 'King of Hell'" Written by Idly Modrovich
Lucifer season 4 spoilers: What is going to happen in the storyline?
After the show had been cancelled, the showrunners thought about the center point around which the season four would revolve. As Chloe saw the true devil face of Lucifer, it gets interesting how she deals with those ramifications, and how it affects her relationship with him – both personally and professionally.
Henderson teased that, Can you work with the Devil? Can you love the Devil? Modrovich also has teased that there will be a character from Lucifer's past who will come and mix everything up. So, now at least we know that it's none other than Eve, Lucifer's wife.
The character maynot be straightway introduced as the showrunners have said that their idea is to split the story into two halves. Henderson said that doing so will enable them to concentrate the story and focus on it. In this way, they would get a strong first half to form an amazing story.
The bonus episodes let's know how Chloe dealt with the season three finale in a conversation with Ella. She seemed chilled about it. Dan will be featured wrestling with his demons in the upcoming installment.
It's because he would be angry for the Charlotte's death. He will wonder if he has been playing the good cop, when he is a corrupt one as Pierce told him. It's also possible that Dan would start blaming Lucifer for her death so that the antagonism between them would rise and create a whole new world.
In the meantime, we would also see some adult content now as the show isn't on a broadcast network and Netflix is known to show adult scenes openly.
Henderson said that the blood can be a little more real, horror can be a little more horror-y, but it will all stay within the language of the show. According to Henderson, they will like to embrace little things that can make a big difference for them.
Aimee Garcia's Ella will also bare her bottom down the line.