The season 4 of Lucifer, now the Netflix series, released on May 8, 2019. Just after its release and hours of binge-watching, the fans are now demanding the season 5. Nobody would have probably wondered if Tom Kapinoss' TV adaptation will keep going in demand. (Check: The 100.)
When Fox canceled the comedy-drama series, it appeared as if we have lost it. It happened in May 2018. But, Netflix took all by surprise by saving the day. The streaming platform swooped in, and announced the revival of the series. It was then followed by a big push from the fanbase.
As a result, we got a total of 10 episodes in fourth season. The number of episodes are down significantly compared to the previous seasons, but it's still better as something is better than nothing. The new season will be divided into two parts. The episode 5 will follow a mid-season break.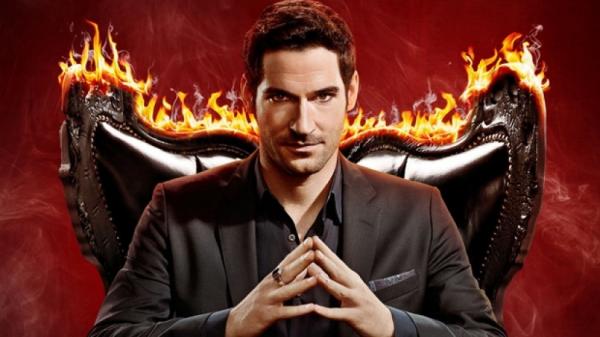 However, there has been no official word yet on the season five. But, we can very much expect it as Netflix seemed very happy adding Lucifer to its list of shows. It seems promising that the show is not going anywhere soon. Without any official info, here's what we still have regarding it.
Lucifer season 5 release date: When will it premiere?
Usually, we can predict things based on its history and trends, but this title has recently landed into the new kettle. So, it would be a little difficult to exactly pin-point its air date.
The first two seasons, both, aired in 2016. The first one released in the beginning of the year, while the latter came out in September. Then, the installment three premiered in October 2017, that appeared to be the series' end. Fortunately, it was saved.
If Netflix still wants to continue working on it, we would expect a gap of around 12 months until we see the new season. It's because it is kind of an usual thing.
Lucifer season 5 cast: Who's returning?
Ofcourse, it won't be possibly without the inclusion of the devilishly handsome Tom Ellis as the lead character.
Then, we can expect the return of Lauren German as Detective Chloe Decker, Kevin Alejandro as Detective Dan Espinoza, DB Woodside as Amenadiel, Lesly-Ann Brandt as Mazikeen, Aimee Garcia as Ella Lopezz, Rachael Harris as Dr Linda martin, and Scarlett Estevez as Trixie Espinoza.
The Prison Break fame Inbar Levi has made her show debut in fourth installment. She played the role of Eve, setting her eyes on Lucifer once again. The list of newcomers includes Graham McTavish as Father Kinley and Vinessa Vidotto as angel Remiel.
But, it will be interesting to see if they will be still standing at the end of installment four.
Lucifer season 5: Can I watch it on Netflix?
The Fox has handed over its product and the reigns to Netflix. We can expect to stick for the season five, if it is to happen. It's a well-known that if a product doesn't work out financially for any platform, they usual drops it. And, if Netflix happens to drop it, then it would mean the end of Lucifer.
Lucifer season 5 trailer: When will it arrive?
There is no official word on the show yet, so we can't predict any precisely about it. We guess, we just have to wait and watch how it unfolds.
However, we will try to keep this page updated with the latest developments regarding Lucifer.