The Marvel Cinematic Universe (MCU) made Mark Ruffalo (who plays the Incredible Hulk) shoot five different endings for Avengers: Endgame. The filmmakers did this in order to avoid any spoiler leaking by the actor. (Check: Game of Thrones Season 8 Episode 2.)
Will Captain America be married in Avengers: Endgame?
For the last movie (Avengers: Infinity War) in the series, Mark ended up leaking the ending. It got him in trouble with the studio. Taking a big precaution measure, the studio went a mile ahead, and made him shoot five different climaxes. The special thing about it is that it involved dummy scenes.
During an interview, Ruffalo revealed his shooting experience. He said that he ended up with an entirely different script that had dummy scenes in it. According to him, the filmmakers didn't give him the complete script, and he didn't know why. But, we can pretty much guess, why.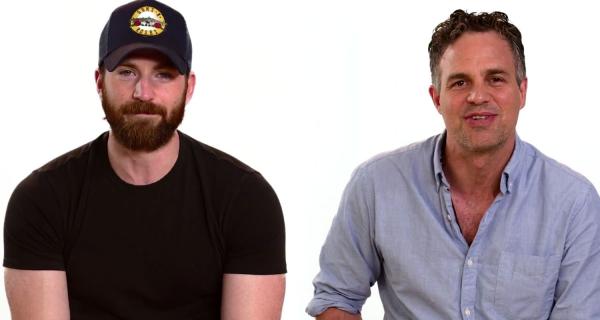 While discussing the endings of the movie, Ruffalo revealed that in one of them, Steve Rogers aka Captain America is getting married. Well, that comes an interesting statement. It is something that many of the fans would like to see happen as much as Thanos getting defeated.
Evans takes Ruffalo for a spin
In the interview, Ruffalo wasn't alone. Chris Evan who plays Captain America and Karen Gillan who plays Nebula in the MCU, were accompanying him. Evans enjoyably recalled how Ruffalo spoiled the ending of Avengers: Infinity War for fans. Therefore, Evans referred him as a 'real liability.'
When Mark asked Chris, why did he call him a liability, they both got into a friendly criticism. Evans said to him that he has zero credibility, and he will have to earn it. He has go a zero cred because he leaked a bodily function.
Ruffalo may have been hurt somewhere inside. Maybe deep inside. But, that was a friendly tirade.
Avengers: Endgame is going to be the culmination of the 22 film saga. Its release date is April 26, 2019, worldwide.