The chapter 952 of One Piece manga has been delayed for a week. The Shonen Jump didn't bring a new magazine issue last week. That being said, the manga created by Eiichiro Oda is going to come with a new chapter #952 this week. The initial OP 952 spoilers have already been leaked online. (Check: Last Man Standing Season 8.)
Before going to talk about the spoilers, we would like you to note that this website doesn't participate in creating or leaking the spoilers. We have just collected them from various sources available on the internet. Also, if you don't like to be spoiled with the info beforehand, then you should skip reading further.
One Piece Chapter 952 Release Date & Spoilers
As per the leaked spoilers for One Piece 952, the new chapter will still feature the ongoing battle between Kaido and Big Mom. The information has been collected courtesy of Redon, the well-known OP leaker.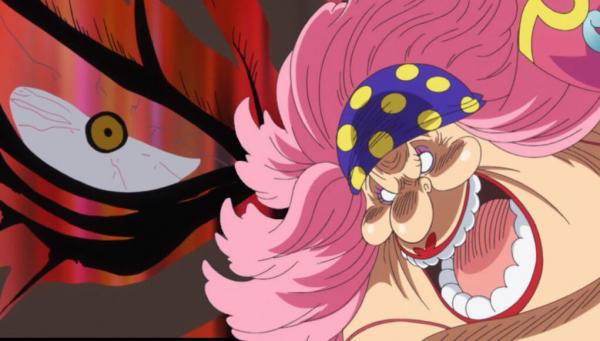 For some reason, Gyukimaru refused to give the sword, and told the same to Zoro. In the meanwhile, Kawamatsu appeared behind Zoro and attacked him, but Zoro successfully defended himself to which Kawamatsu got impressed. However, Zoro got confused thinking whether Kawamatsu is a Fishman or not.
In the meantime, Hyou introduced the 4 yakuza bosses inside the prison. Chopper made an antidote to the virus. As its result, Luffy and other prisoners got cured.
Meanwhile, at Onigashima, Queen expressed to go back and pay a visit to the prison. She wanted to do so to check if Babnuki handled the prisoners or not. When she was about to leave for the prison, Queen received a fake report from Babanuki saying that Luffy, Kid, and others are in their prison cell.
Given the fact that we already know many of the spoilers for the upcoming chapter, we are expecting to see the digital scans of One Piece #952 by the end of this week. This part is said to be releasing on August 19, 2019, as part of the weekly magazine. Now, the manga lovers are wondering what interesting stuff they can find in the upcoming chapter.
There have been reports that Charlotte Linlin, the captain of the Big Mom Pirates will beat Empeoro Kaido in the next segment. It is being expected that the fight between big Mom and Kaido will end. If it doesn't happen in 952, then it will happen for sure in One Piece 953.
Given the fact that both of them have the same goal, so it is quite plausible that they would like to discuss the matter without fighting. On the other, it is quite possible that Luffy and other members may escape from the prison and regroup with other allies.
UPDATE:
We have these spoilers thanks to u/brikskohuh from reddit.
According to Kawamatsu, neither Zoro nor Gyukimaru doesn't have an intention to kill each other.
Gyukimaru tells Zoro that he won't give Shusui back to Zoro because Wano got conquered due to the rage of Sword God about the loss of Shusui.
Gyukimaru mentioned Sword God Ryuma, but Zoro replies that he doesn't care about god at all.
Kawamatsu appears and attacks Zoro from behind.
Zoro stops the attack with ease. Kawamatsu seems a bit impressed.
Kawamatsu asks them to stop fighting since it's ridiculous.
Kawamatsu considers Gyukimaru as a samurai and Zoro as a "monk"
Zoro is wondering if Kawamatsu is fishman or not.
---
4 Yakuza bosses are introduced.
Kaido's subordinates say Kaido and Big Mom have been fighting all through the night.
They are pissed to see Luffy calls Hyou impolitely.
Chopper "easily" took care of the virus Queen made.
Luffy and other 3500 prisoners are all fine.
Queen makes a funny scene. He says he needs to go back to Udon to "check" if Babanuki successfully handled the prisoners, but actually Queen just wants to stay away from dangerous Onigashima where Kaido and Big Mom are fighting.
Babanuki reports fake information to Queen due to Kibidango given by O-Tama.
Babanuki says Luffy and Kidd are in prison.
Kinemon is very pleased to see the map of Kaido's house in Onigashima.
The map belongs to Ashura.
According to Kinemon, the biggest problem for now is the lack of many weapons for samurais.
He says he will go to Amigasa Village.
---
Hiyori cries to meet Kawamatsu again.
She apologizes to him that she ran away because she was worried that Kawamatsu may die since he gave all foods to Hiyori.
Kawamatsu shows a nice smile to hear her apology.
Kaido's henchmen appear and shoot Gyukimaru by magnum bullet for beasts.
Zoro and Kawamatsu take them out.
In the last page, Gyukimaru suddendly runs away and sheds tears for joy, saying "Kawamatsu-sama is alive!!"