The chapter 953 of One Piece is going to release next after 952. It would be really interesting just like the earlier ones. We already know that OP #952 was an interesting one based on the leaked spoilers. On the same note, we can hope that the upcoming chapters will also be intriguing. (Check: One Piece Chapter 952.)
The upcoming One Piece 953 is going to be an interesting one. Here, we are going to talk about the same. Before going to read further, you should note that this article may contain spoilers from the upcoming or previous chapters. So, if you don't like to be spoiled, then you should skip reading further.
However, if it doesn't matter to you, then you can continue scrolling and reading the page. Also, we would like to tell you we don't participate in creating or leaking the spoilers. We have just collected the same from various sources available on the web, and published it just for the sake of discussion.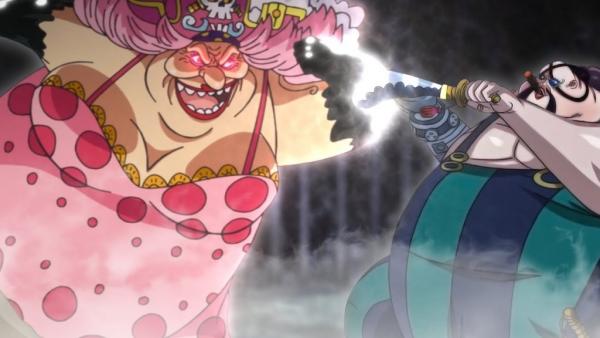 Let's now talk about its release date and a bit of OP 952 recap, first. As mentioned above, the spoilers for One Piece 952 had leaked previously, and you can find them here. Based on the same, a lot of interesting stuff is bound to happen in the next segment. The previous chapter put an emphasis on Zoro, Kaido, Big Mom, and Udon Prison.
In the starting of the previous chapter, Zoro and Gyukimaru were featured fighting with each other. A few moments later, Kawamatsu appeared and taunted both of the them saying that they had no intention of killing each other, and thus they should stop the fight. Gyukimaru was in no mood of giving up Shusui as it's the national treasure of Wano.
He put an emphasis saying that it was due to the rage of Sword God Ryuma on the loss of Shushi that Wano got conquered. On hearing the same, Zoro replied that he doesn't care about the god at all. Besides all above, 4 Yakuza bosses were also introduced. It seemed that they were angry at Luffy the way he called Grandpa Hyou.
Meanwhile, Kaido and Big Mom were engaged in the battle all night. Seeing them fighting, everyone got scared to the death. In the meantime, the Queen expressed her desire to go to Udon and check if the prison is under control or not. Well, the main reason for the excuse was to get away from Kaido and Big Mom's fight.
A lot of things happened in the last segment. All those incidents point towards everyone getting out of the prison in #953 of One Piece manga. It is being hoped that Big Mom and Kaido would conclude their fight with a meaningful conclusion. There are chances that all the Samurai and allies would gather for the big fight.
We may also get to see the crew of Big Mom. It's because we haven't seen them in a while. On the whole, One Piece ch953 is going to be a really interesting chapter. Earlier, it was supposed to take a hiatus, but there is no such confirmed report now. It will release on August 26, 2019.
We are expecting to get the digital scans by August 23, 2019.