Orange Is The New Black Season 5 Spoilers: OITNB is officially going to be released on Netflix this year. The TV series highlights the women's prison inmates life. It has gone viral and highly popular among the fans. It will be soon back with a brand new installment. The latest teaser trailer is launched for the upcoming episodes of the new season by Netflix.
Orange is the new Black Season 5 release date is June 9, 2017, Friday as announced by the network, Netflix. The spoiler of season 5 reveals that there will be an "intense storyline" as the Netflix is going to make some significant changes in the series.
Orange Is The New Black Season 5 Spoilers, Release Date, Trailer
This new segment will also feature death of another Litchfield Penitentiary Inmate. Four seasons already built up a strong fan following with its own stories from Litchfield Corrections facility.  As installment 4 ended with major drama and heartbreaks, the upcoming installment is full of more drama. Viewers need to get ready with their popcorns and their sofas.
Check: Is Quantico Season 3 Canceled?
If reports are to be believed, then the entire upcoming installment will be wrapped up in just three days. On watching 13 episodes of this next season, the viewers will come to know what will happen in the course of these three days.
Share: Happy Valentine's Day Images With Quotes 2017.
The 15-second teaser released rotates around prisoner to the prisoner as Alex, Piper, Nicky, Flaca, Taystee, Lorna, Cindy, Maria, Red, and Gloria are shown running a post-Poussey. The teaser ends when the last installment left off with Daya holding the gun at one of the forthcoming corrections officers following a prison-wide riot which is very eye catching.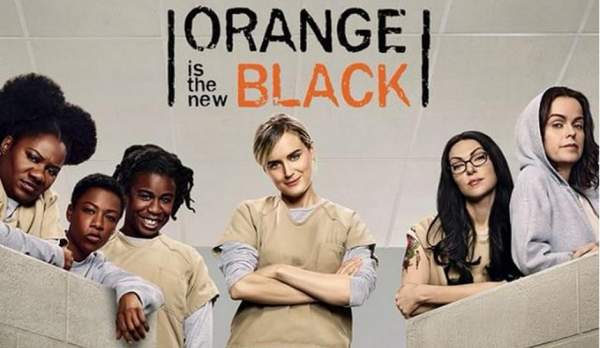 There is no new news claiming that the major character is going to bid goodbye to the fifth season of the series. And this installment is going to surprise fans with such a huge level of Drama and intensity.
Meanwhile, predictions are made that the first episode will reveal the answers to the cliffhanger of the ending of season four of OITNB. So be ready for the new segment on June 9 on Netflix.
Don't forget to tune in regularly for regular OITNB news & latest updates. Share your views in comments.