Orphan Black Season 5 Release Date & Spoilers: It's time to fasten up your seat belt and gear up for a vehement ride! BBC America is all set to release its final season of Orphan Black. It has released the first trailer fo the last installment in the series. The premiere is all set to be released on Saturday, June 10th at 10:00 p.m. on BBC America.
Orphan Black season5 has officially started production. We can see many behind the scene shots and pictures posted on social media like twitter and Instagram which confirms that the cast and the crew are really into the production. "We are excited to deliver an epic conclusion to the tale of Sarah and her clone sisters," said co-creator Fawcett Graeme Manson.
Orphan Black Season 5 Release Date & Spoilers
This season will generally be seen wrapping up its all loose ends together from the last four seasons. The last four seasons were much loved by the viewers and were a great adventure full of twists and turns. This sci-fi series will have 10 episodes in the new upcoming season 5. Emmy winner, Tatiana Maslany will star and play supporting roles in this season.
Now adding more to the information about Orphan Black s5, in last episodes, Rachel was finally seen meeting her mother who dumped her at the cloning org DYAD. This time Rachel has gone lot of transformations and had lot of things that changed her power entirely and now will be seen bawling back into powers.
Orphan Black Season 5 News & Updates
"We wanted her to rise through her villainy, we love her so much, we can't help but make people sympathize with her." said Fawcett.
A mysterious character will be seen on Clone Island in the season's first episode. P.T. Westmoreland is a Neolutionist who wrote paper on cloning.  He is secretly living on the island and season 5's first episode will feature him where we will come to know more of the sisters' clone.
"John and I knew for a long time that in this feminist show, that there was a man on top," quoted Manson which confirms that this sci-fi series is having much more than expected.
Production of final season wrapped up this week and cast and crew shared some of the very emotional moment. "Everyone would start clapping, and it morphed into yelling and screaming as each main character took their last shot on set", said Kristian Bruun who plays Donnie Hendrix.
Orphan Black Season 5 Trailer
Orphan Black Season 5 Cast
Main Cast
Tatiana Maslany as Sarah Manning, Cosima Niehaus, Alison Hendrix, Helena, Rachel Duncan, Krystal Goderitch, Beth Childs and M.K.
Jordan Gavaris as Felix Dawkins
Kevin Hanchard as Arthur Bell
Ari Millen as Ira
Josh Vokey as Scott Smith
Kristian Bruun as Donnie Hendrix
Maria Doyle Kennedy as Siobhan Sadler
Special Guest Star(s)
Dylan Bruce as Paul Dierden
Evelyne Brochu as Delphine Cormier
Supporting Cast:
Skyler Wexler as Kira
James Frain as Ferdinand Chevalier
Patrick J. Adams as Jesse
Calwyn Shurgold as Hell Wizard
Stephen McHattie as P.T. Westmoreland
Elyse Levesque as Detective Engers
Andrew Moodie as Mr. Frontenac
Simu Liu as Mr. Mitchell
Jenessa Grant as Mud
Share: St. Patrick's Day Images Quotes.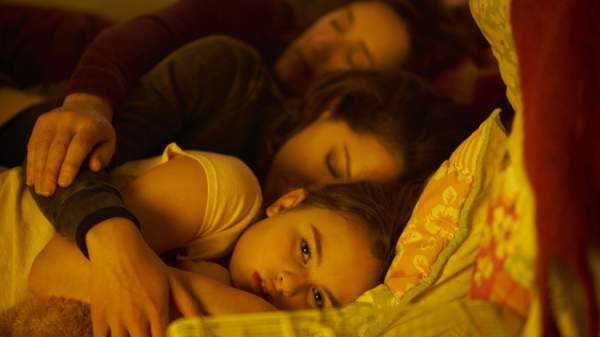 Stay tuned to TheTribuneVoice.com for more updates regarding latest TV series' news and all Entertainment round the clock. Feel free to share.