Everybody has been waiting for the Rick and Morty season 4 to release. The anime series has been one of the most watched shows on the internet. The season 3 got a massive rise in its popularity and the fans loved it the most so far. With the end of the third installment, the fans started eagerly waiting for the next one. (Check: Ozark season 3.)
The viewers are expecting the latest news and updates regarding it. But, the makers haven't revealed anything yet. As a result, the fans have been attacked by the fear of waiting too long for it now. There are also some rumors supporting that it will never be picked every again.
Now, Rick and Morty is seeing a huge rise in its demand. R&M has indeed got the tag of a sensational series. The first episode of the third season aired on April 1, 2017, i.e., April Fool's Day. It has given rise to many speculations including that the series' sequel might never happen again.
Rick and Morty Season 4 Release Date
A special edition of Rock and Morty cartoon was aired on April Fools 2018. Unlike regular episodes, Adult Swim distributed it in a non-expected/anticipated way. The fans got to see a 15-minute Rick and Morty experience by Australian animator Michael Cusack which was titled 'Rick and Morty: Bushworld Adventures.'
The new season of Rick and Mory will be released soon, but not that quickly though. The co-creator of the series, Justin Roiland has published its glims. His post cleared the doubt that if would ever happen or not. According to his post, 70 more episodes will air soon.
It is due to the fact that the show and the distributors have done a deal for more 70 episodes. It means that the show is going to have seven more seasons down the line with each season having 10 episodes. But, we will have to wait for a little longer as its content acquisition requires time.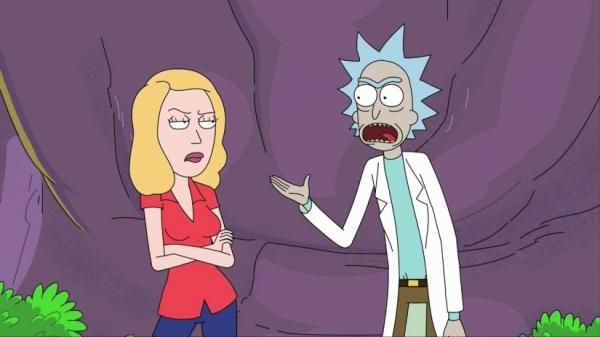 With sufficient time, we as viewers get to watch the content with unmatched excellence and superiority.
Regarding Rick and Morty season 4 release date, Harmon was quoted saying to Vice that the delay has been due to contract negotiations which have become complicated this time around.
It is entirely unexpected when the show is seeing peak interest in fan base right now. It is of no doubt that the fans want more from it now than ever before. Roiland and Harmon are asking for a bigger staffed writers room. Discussions are taking longer than usual due to some reasons.
Whatever may be going on, the fans need to wait for a new season. Moreover, the show has moved from Netflix to Channel 4 in the UK. One of its episodes will also feature an international cable. It was also a part in season 1 and 2.