Scandal Season 6 Episode 7 Spoilers, Air Date, Promo: ABC hit drama "Scandal" season 6 episode 7 is titled as "A Traitor Among Us." As title mostly speaks for itself, there will be much of back-stabbings. In this upcoming segment, alliances will be tested, and many shocking decisions will be made as the result of the revelations.
In the last episode 6 of "Scandal" season 6 titled "Extinction," we came to know that Olivia's (Kerry Washington) father, Papa Pope a.k.a. Rowan (Joe Morton) assassinated the president-elect, Frankie Vargas. It was not a very shocking revelation because, after every bad thing that happens in the show, he is only responsible for it hiding behind the back.
Scandal Season 6 Episode 7 Spoilers, Air Date, Promo
In the upcoming episode, we will see that after discovering new information about the assassination of Frankie Vargas. Olivia makes a shocking decision against her own father and asks Huck to complete one of the most difficult tasks yet and that is to kill her own father.
Check: One Piece Episode 783.
The sneak peak shows Olivia hiring Huck's (Guillermo Diaz) services to kill her own father which proves this new happening in the new upcoming segment.
Check: Attack on Titan Season 2 Spoilers.
In the past episodes also, Olivia has tried to kill Rowan twice. She is against her father, and now that she came to know that he killed Vargas, she got a substantial reason. This time we need to see that her third attempt would be lucky for her or not.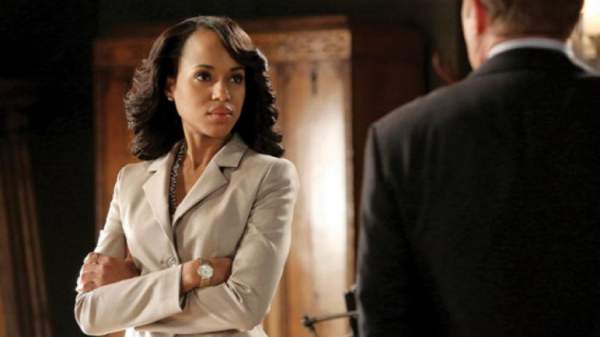 Another most interesting thing to see how Huck will carry out the orders given to him. According to the past, he carried out a number of tasks and the orders he carries out now given by Olivia to kill her father will go to another level only. This thing will take the series to a new level comparatively.
The episode 7 of "Scandal" season 6 will be aired on March 23, 2017. Scandal is a show that never slows down, and this plot will take it to a higher level.
Check: Vikings Season 5 Updates.
Stay tuned to TheTribuneVoice.com for latest Entertainment news and TV series' updates around the world. Don't forget to share it on social media sites like Facebook etc. to let other fans also know about it.