The beta version of Sileo, the new iteration app store for jailbroken devices is now available to be downloaded for the users. Electra and Coolstar took it to the Twitter to share the news of the first public release/version of the application. (Check: Mortal Kombat 11.)
Sileo is being considered as the potential replacement to Cydia. Cydia is a package manager mobile app for iOS that enables a user to find and install software packages on jailbroken iPhones, iPads and iPod touch devices.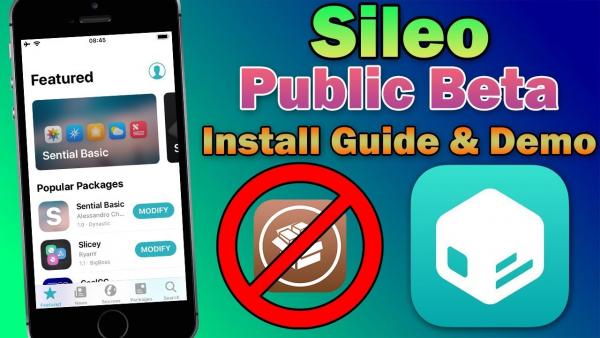 What is Sileo?
As per the developers, Sileo is the package manager for jailbroken devices. The team behind its development has the intentions to replace the aging Cydia Tool develloped by Jay Freeman. The known developers of Electra jailbreak are developing the upcoming app.
Sileo and Cydia are the package managers for jailbroken devices. They allow jailbroken Apple devices to access the third-party software repositories to work on them. These repo provides tweaks and applications for free. But, you may have to pay for some apps.
Requirements
If you have been following jailbreak, then you must have known by this time that both Cydia and Sileo requires jailbroken devices. The newer one will be compatible with iOS 11 onwards. If you have your device running on a lower version, then you should go for Cydia instead.
What is Jailbreaking?
Going by technical terms, jailbreaking is referred to a way of allowing users by which they can access the Unix file system. In layman terms, it is a way of hacking Apple devices to install an additional application that may help in modding the device. It's not illegal, but it is against the warranty terms and conditions.
Recent Troubles
Sileo's developers and Bigboss team clashed over one important decision. The clash got much heat in the space over ad preference. At the end, a final decision was made allowing Bigboss to serve one ad to other users.
Sileo Release Date
You can also play it on non-jailbroken devices but with limited functionality. Electra team has recently made a public beta available for downloading.
Electra Team (@electra_team) posted on Twitter:
"As @GetSileo betas progress, we will be transitioning over to shipping Sileo by default.
In a future version of Electra, we will be shipping both Cydia and Sileo.
Eventually, when Sileo is out of beta, only Sileo will be shipped by default (though Cydia may still be installed)"
However, there is no official word yet on the stable build.