Simmba has reached into its 6th day of release at the box office after making a huge collection of Rs 124.54 cr in the first 5 days of business. Ranveer Singh's latest Hindi film closed 2018 at a very good. Earlier, in the year, he started with a bang with his movie Padmaavat. Rohit Shetty's directorial flick has refused to slow down in the extended first weekend. (check: kundali bhagya 1 january 2019.)
As today is Wednesday, a regular working day, after New Year weekend, it will be interesting to see how it fares now onwards. Until yesterday, the film enjoyed a long weekend and thus cashed out a big amount. Released on December 28, 2018, Simmba opened a collection of Rs 20.72 cr and became Ranveer's highest opener. Padmaavat had earned Rs 19 crores on first day.
Also, Sara Ali Khan starrer started 2019 with a bang collecting Rs 28.19 cr on 1st January. It is having a dream run at the Mumbai circuit. In the first 5 days, it has minted Rs 46.65 cr from there alone. As per its performance at the box office, it looks like that the film will be running for a long time to come. Moreover, it is not going to face any competition this week.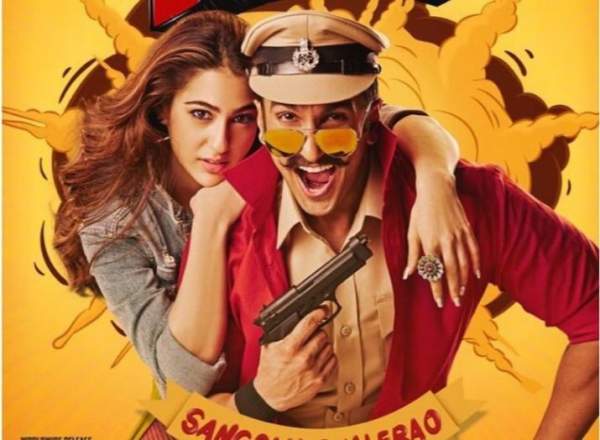 Karan Johar and Rohit, Rohit and Ranveer have collaborated for the first time. Karan congratulated Rohit and Ranveer for their inputs in the movie. And he seemed happy to end the year on a high note. Though the critics gave mixed reviews to the film, the audience is still loving the film. It also stars Sonu Sood, Siddharth Jadhav and Ashutosh Rana in important roles.
Being a working day, it is well expected that the film will face some drop in the business. However, the morning occupancy was registered good on its 1st Wednesday, considering there are no such holiday today. Also, there is going to be a drop in the ticket prices. So, these two reasons will affect the movie's earnings on 2nd January 2019.
Simmba 6th day collection – Rs 12 cr (early estimates)

Simmba 6 days box office collection – 138 cr (to be updated)

Overseas – $ 5.745 million [Rs 39.85 crore] gross

Worldwide gross – Rs. 196 cr
It has witnessed a drop of around 30% compared to yesterday and opening day. However, it still has registered morning occupancy to be around 23% which can be considered as a good hold in the market. So, it's clear that Simmba is riding on positive word of mouth. So, it will earn good in its lifetime. It should collect at least double digits today.
Its fate will be clear in just a few days to come. Stay tuned for simmba 6th day collection and other industry updates.