Let's check how much Simmba is going to earn on its 7th day at the box office. So far, the Simbha collection has already crossed the mark of Rs 100 crore in India in the first five days of business. Besides Ranveer Singh, Simba also stars Sara Ali Khan and Sonu Sood in important roles. The film is performing extremely well. It utilized the New Year holiday to the fullest.
Along with it, Simbaa has also crossed the mark of Rs 50 crores in the overseas market. It has become the 8th film of Rohit Shetty to earn more than 100 cr. Rohit and Ranveer came together for any project for the first time in their career. Also, it marked the first collaboration between Karan Johar and Rohit. The film minted Rs 14 crore on its first Wednesday (6th day).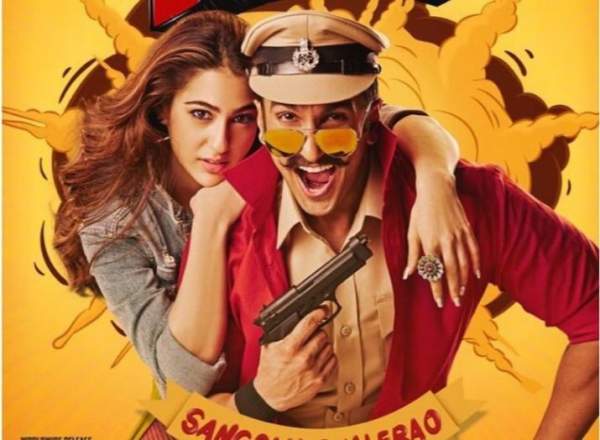 Thus, making its first six days total collection to Rs 138.75 crores from the domestic market. Not only the flick is winning the hearts, but it is also ruling the box office. Rohit is making his audience as well as distributors happy with his new films. After achieving this milestone, Ranveer congratulated the director on the micr0-blogging platform – Twitter. The producer also took to the Twitter to thank him.
Earlier KJo shared a heartfelt note for the actor and the director on the Instagram. Not only in India, Ranveer starrer Simmba is rocking the international BO too. Released on December 28, the movie will continue to earn for days to come as there are no big releases in the coming week. That's one more good news for the flick. Yesterday, the fall was around 30% from the opening Friday. The ticket prices have also come down to normal pricing.
Simmba 7th day collection – Rs 12 cr (early estimates)

Simmba 1st week box office collection – Rs. 150 cr (to be updated)
It has already bagging for SUPER-HIT status. Let's see if it can achieve the tag of BLOCKBUSTER or not. It has already became the third biggest hit of 2018. It looks like that it will cross the mark of Rs 150 crore in the first week.
As far as Simmba's Thursday morning occupancy is concerned. It is steady in terms of percentage. There may be a little drop as the film is coming after a holiday period. It has opened to around 18% in the morning shows. A drop of around 20% is noticed from Wednesday. The film is almost certain to achieve Rs 200 crore unless it faces a big drop on 2nd Friday.
Stay tuned for simmba 7th day collection update.