Surgical Strike 2 LIVE Updates: As per the latest information, 12 Indian Air Force fighter jets (Mirage-2000) crossed the Line of Control (LoC) on Tuesday morning and destroyed terror camps in Balakot. These were used by the Pakistan-based Jaish-e-Mohammed terrorist organization to train jihadis.
This air strike has been dubbed as the Surgical Strikes 2.0. India has taken this step two weeks after a terror attack took place on 14th February 2019 in which more than 40 CRPF soldiers were martyred in Pulwama, Jammu and Kashmir.
Indian Foreign secretary Vijay Gokhale confirmed the air strike saying that IAF eliminated a large number of JeM terrorists, trainers, and senior commanders in largest JeM camp in Balakot. Maulana Yusuf Azhar aka Ustad Ghauri (brother-in-law of JeM chief Masood Azhar) was seeing the camp activities.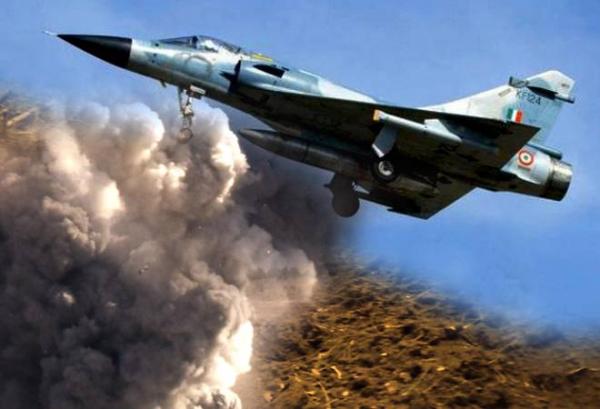 As per the government, the camp was located on a hilltop, deep in a forest, and far away from any civilian presence. The reports say that the air force 1000 kg laser guided bombs on the said terror camp. Prime Minister of India, Narendra Modi had a security meeting with Union Ministers on the attack.
The government of India is referring it as a pre-emptive action in the face of more fidayeen strikes. The air strikes were conducted at 3:30 am. India had put all IAF bases in the western sector on maximum alert after the Pulwama attack.
The retaliation from India took 12 days to come. Jaish-e-Mohammed (JeM) had claimed responsibility for the attack by releasing a video tape. This particular incident has escalated tensions between the two neighboring countries. India has vowed to take stern actions against Pakistan.
In response, Director-General Inter-Services Public Relations Major-General Asif Ghafoor had tweeted that Indian jets released a payload in haste that fell near Balakot. He also assured that there was no casualties or damage.
Per the reports, Pakistan's Chief of Army Staff (COAS) General Qamar Jawed Bajwa had instructed Pakistani troops, deployed at the Line of Control (LoC) in Kashmir, to be ready to face any eventuality, on Friday.
On Monday, Bajwa also paid a visit to the Headquarters Rawalpindi Corps. He was updated on the operational situation and state of readiness along the Line of Actual Control (LAC), LoC, and Working Boundary (WB).
According to Ghafoor, Bajwa had also met Chief of Air Staff, Air Chief Marshal Mujahid Anwar Khan at the Air Headquarters in Rawalpindi where the two chiefs "deliberated on operational environment including threat and response" and "expressed satisfaction on readiness, coordination and synergy."