The season 5 episode 12 of The Flash is entitled 'Memorabilia'. In the next week's segment, we are going to see Sherloque suggesting to use memory machine to check the memories of Grace, the niece of Cicada. He asks Nora aka XS, but she panics and backs off. But, later on, she decides to use it on her own which results into a disastrous situation as she gets trapped inside Grace's mind. (check: Arrow Season 7 Episode 11.)
Then, her father and mother – Barry and Iris – come to her rescue. In the promo, we can see Nora saying that they can't know her secrets. It's clear that she is protect maybe one or many secrets. But, what is that dark secret? Anyway, we also get to see the Reverse-Flash in her memory. Everything what Barry and Iris are going to see is just getting started.
There is also going to be some fun in the upcoming The Flash S5E12. Ralph and Cisco will get together. They are the two single guys who would head out on the town to have some fun and forget the Cicada crisis for a little bit.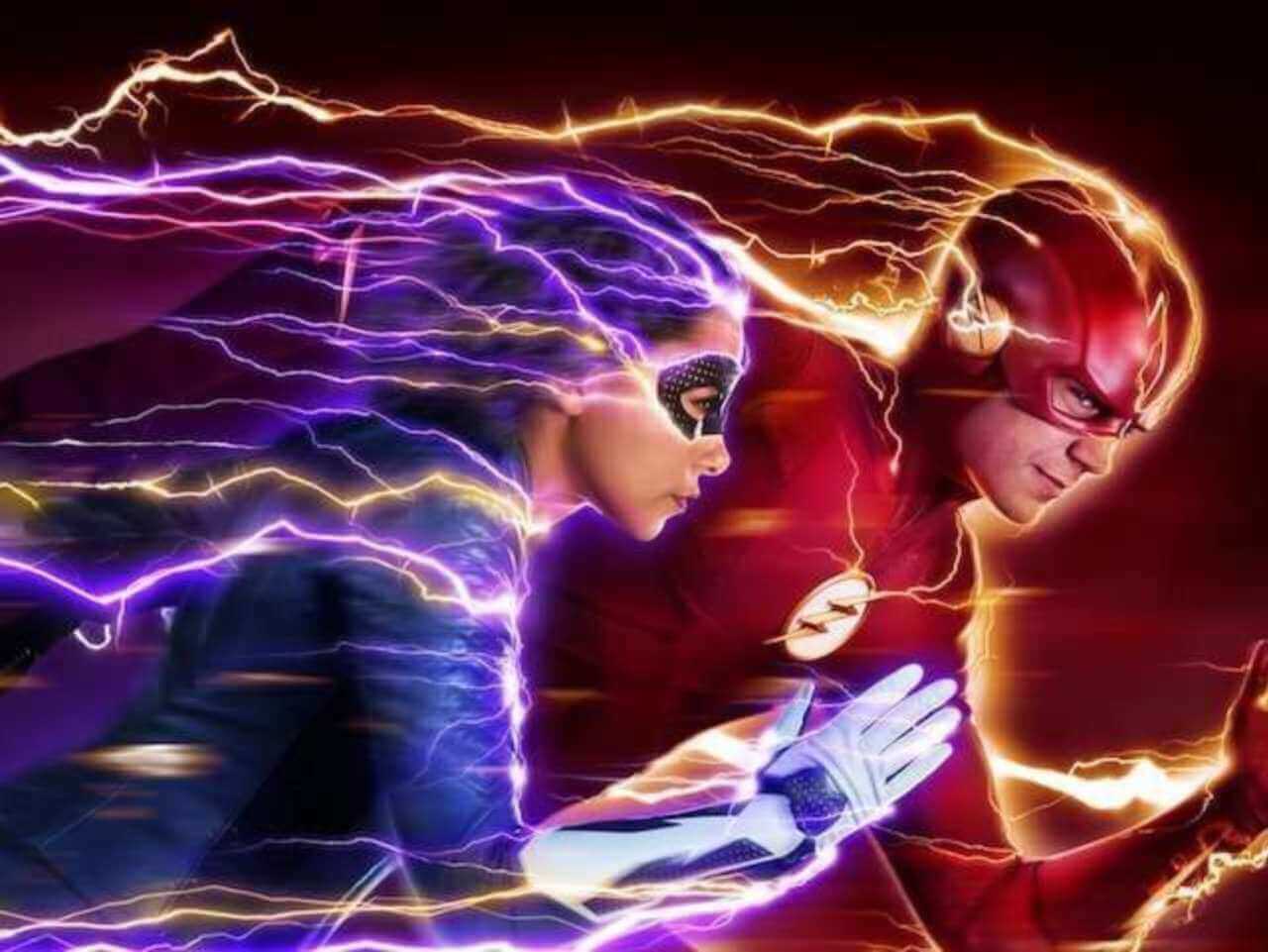 But, what is going to happen with Barry, Iris, and Nora? Only time will tell. It could be one of the most important storylines of the season so far. After all, we know that Nora has a sort of relationship with Eobard Thawne. She has been able to put it under wraps till now. Maybe it will come out. Who knows? So, just keep waiting for another awesome episode of the series.
Here's the official trailer for The Flash 5×12.
Rebecca Johnson has directed the episode while it is written by Sam Chalsen and Kristen Kim. The official synopsis for the next episode reads the following:
BARRY AND IRIS LOOK INTO NORA'S MEMORIES – When Sherloque (Tom Cavanagh) wants to use a memory machine on Barry (Grant Gustin) and Nora (Jessica Parker Kennedy) to help gain access to Grace's memories, Nora panics, fearing her parents will find out the secrets she's been keeping from them. Nora secretly decides to use the machine on her own which ends in disaster after she gets trapped inside Grace's mind. Barry and Iris go in after their daughter and Iris is brokenhearted by what she finds. Meanwhile, Ralph (Hartley Sawyer) tricks Cisco (Carlos Valdes) into going out for a night out on the town.

The show returns on January 29. Stay tuned for more The Flash updates.