In season 5 episode 19 of The Flash, the return of Caitlin's father's alter-ego Icicle was featured. He apparently wanted to freeze the entire Central City. We got to see that Barry Allen is still not okay with how Nora lied to him. Due to his extreme anger, Nora has gone rogue now. She took it in not a good way. (Check: One Piece Chapter 941.)
Let's see what we are gonna see in the next episode of The Flash. As seen in the promo video, we will get to see Weather Witch, Queen Bee, and Rag Doll returning and creating havoc in the Central City. Barry is still not confident of his daughter. He continues to struggle about Nora's betrayal.
In the meantime, Cisco Ramon decides to make a bold decision about something very important. Kristin Windell has directed the episode while Sam Chalsen & Joshua V Gilbert has co-written it. We already have Cicada 2.0 as the main villain for the season. But, dealing with Nora will also be a crucial part of the season 5 finale.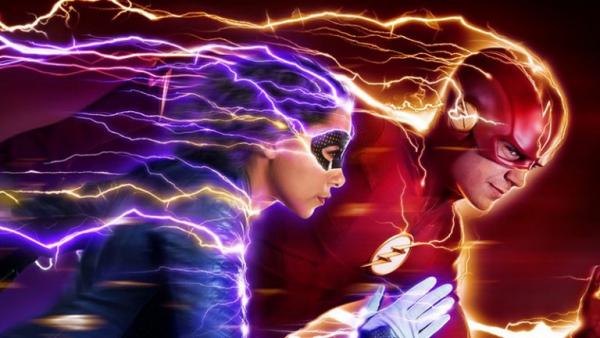 There are not much details about the next week's segment. But, it is sure that those glowing red eyes don't mean anything good for Barry or Iris or the rest of the team Flash.
If you want to watch it, you can stream The CW tv channel of subscription services like Hulu, Roku, DirecTV Now, etc. You need to have a subscription for the channel.
Now, there are only four more episodes are left in this installment. The Flash season 5 episode 20 will air on April 30, 2018, Tuesday at 8 pm ET on the CW.