Here, we are going to estimate the Timeless season 3 renewal odds and latest updates. Just to be clear, this article may contain spoilers from the previous seasons, so you are advised to remain careful if you don't want to spoil your watching experience of the NBC series. (Check: Frozen 2 Release date.)
It was the fans' power that kept in holding the series during the ups and downs of the Timeless series in its entirety. NBC has canceled the show yet again. It's the second time when the network has canceled the show. NBC brought the show back due to the fans' high demand.
Then again, the network canceled Timeless after the second season, but nobody wanted to have such an erratic end even after an amazing cliffhanger. To get it back, the fans started campaigning for its revival. After much efforts, NBC accept the fans' plea and decided to go for more more episodes to conclude the story.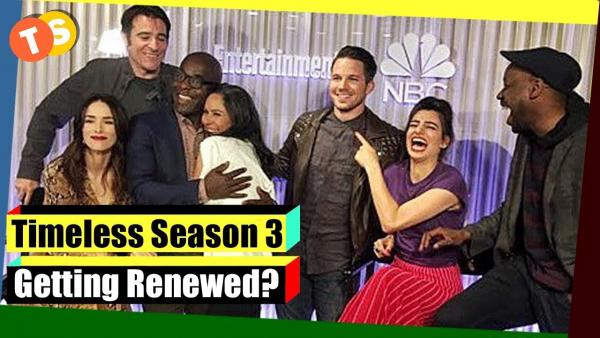 Thus, the show was renewed for two finale episodes in July 2018. These episodes aired on December 20 the same year. Even after the season 2 has concluded, the fans are still desperate of getting their favorite show back.
Let's see if there any chances for the show's revival. It appears as if NBC is not in the mood to bring it back as they have officially ended it. In the meantime, co-creator Shawn Ryan has said that there is always a door open if someone is interested in future. This statement has raised the hopes of fans for a new season.
In the finale episodes, Jiya, Lucy, and Wyatt featured to have visited the 19th century California. They went to put an end to an evil organization named Rittenhouse. In the second half, the team was featured uniting a Korean family in 1950 North Korea. At the end, Lucy gave a copy of her book, the source of the adventure.
In the past, there have been instances where networks have got the shows popular among the fans and revived them, after they have been canceled by the parent network. Netflix is one of the major example. It has grabbed such opportunities many times. So, we can still hope for Timeless's renewal for season 3.