The season 2 of Trust Me, a BBC One series premieres today (April 16, 2019, Tuesday). It will start airing at 9 pm. It's an anthology series with a fresh cast and story that is good enough to thrill the viewers. The TV show has returned after a break of two years. (Check: Black Mirror Cast.)
The first series featured Doctor Who star Jodie Whittaker as a pretending doctor and hoping not to get caught. The second season has got a similar theme, but this time we are going to see an injured soldier Corporal Jamie McCain (Alfred Enoch). He is recovering in a hospital in Glasgow.
Eventually, he figures out that patients around him are dying at a fast pace. So, he starts investigating the cases going-on in the ward. McCain had been admitted in the hospital following a paralysis case. He is suspected of being a Post Traumatic Stress Disorder (PTSD) patient.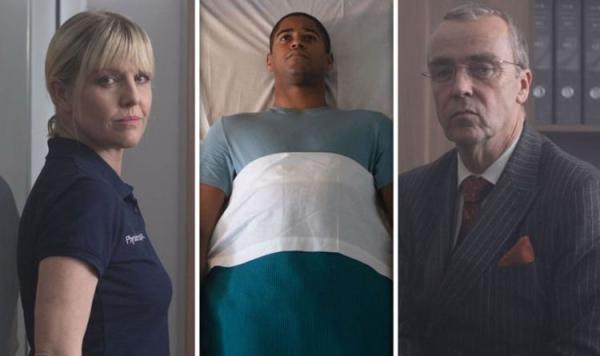 As seen in the Trust Me 2 trailer, he seems to have delusions. However, they are so true to make the audience believe if they are truly happening around. It will be interesting to see the characters and the audience getting challenged to get to the truth.
How many episodes are in Trust Me season 2?
The Trust Me series 2 will contain a total of 4 episodes. They will be airing weekly. The first season also had four episodes in total. The new ones will also be of same length. We will see fresh twists in each of the newer episodes. Speaking of, McCain is also hiding a deep secret about what happened during his tour.
This time, the show has given a Hitchcockian like feel to it. Initially, it was pitched as Rear Window set in a spinal ward. Dan Sefton has once again written it. He was quoted saying, "It's a completely new story but it's another tense psychological thriller set in a medical world."
As per the plot, Jamie McCain is a soldier suffering from a spinal injury. He has returned to the UK for rehab, but soon starts believing that someone is killing patients in the hospital. Let's see if he is right or not.
Some fans are expecting it to have a subplot to be mixed with a thriller element. Sefton used to be a doctor before he started writing. As said by himself, he thought to try a new hospital, and confirmed that it will be a self-contained story.
According to him, Sefton got the inspiration for this story from the incident when he was working in a neurological unit where rehab was taking place. He said that there is a lot more that can be done to ensure the well-being of all people who have to deal with repeated violent and traumatic events.
Trust Me season 2 Characters & Cast
Jamie McCain (Alfred Enoch, known for his appearance in How To Get Away With Murder)
Archie Watson (John Hannah, known for The Victim)
Debbie (Catastrophe fame Ashley Jensen)
Dr Alex Kiernan (Richard Rankin of Outlander)
You can watch the second installment on the BBC app as well as on their official website. You will just need to provide them your subscription details.
Trust Me starts on BBC One from April 16 at 9pm, every Tuesday.