The sequel to the Sony's Spider-Man spin-off, i.e., Venom 2 is in works. The first film in the franchise released in October 2018, and was well received by the audience. There are plans for its sequel in advance. It's promising more horror-tinged buddy-comedy antics from Tom Hardy. (check: Wonder Woman 1984.)
The news has also been confirmed by other cast members. However, they did clam up immediately after confirming it. The sequel is guaranteed as it has surpassed the likes of Guardians of Galaxy and Deadpool 2 at the box office. Sony has been working on it along with the original movie's co-writer Kelly Marvel.
Kelly Marvel will write the screenplay along with executive producing the show. Until everything becomes official and the movie arrives, here's everything that you may need to know about the Venom 2 movie like its release date, cast, trailer, spoilers, and other stuff. So, what are you waiting for, scroll down and see for yourself.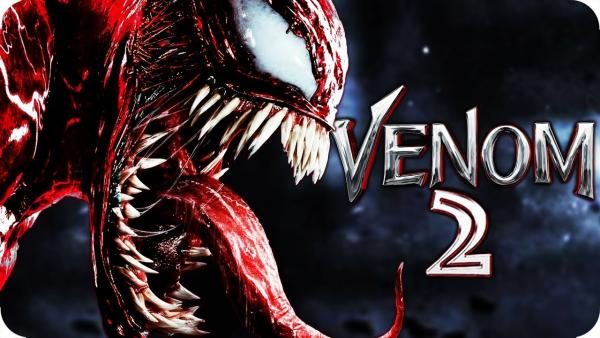 Venom 2 Plot: Spider-Man and Carnage
We didn't get to see even a Spiderman cameo in the first film, the director seems to have been considering a future crossover with Spider-Man. What do you think, will it happen in the second movie of Venom?
The first film was the introduction of the character. Before its release, Ruben Fleischer had teased that after the introduction, he doesn't know where it will go in future movies, and who will run across.
Our friendly neighbourhood symbiote pairing, Eddie Brock and Venom have made an agreement of snacking on the heads of people who are definitely bad, and no one else. Along with it, they will be doing only good. Is there anything that could go wrong? Its credits scene promised to return with Venom's offspring, Carnage.
Per the producer Avi Arad, even the arrival of Carnage won't make it R-rated movie. He said that when you hear Carnage, you thing of R, but whoever has read the comic knows that there is no R.
He continued to say that he is a tortured soul, and it's not important what he does, what's important is the motivation behind all these deeds.
Venom 2 Cast: Who is returning?
Ofcourse, Tom Hardy will return as Eddie Brock and his alien alter ego. The studios make actors sign multi-film contracts these days. Michelle Williams will be back as Brock's ex-wife Anne Weying. She is another prime candidate owing to the question mark over her relationship with Eddie at the end of the first movie.
Woody Harrelson will return as the serial killer Cletus Kasady aka Carnage. It was revealed in the Venom's mid-credits scene. The Solo: A Star Wars Story actor was the man who revealed the second film in motion. He didn't realize that he was not supposed to say that.
Besides the Venom sequel, Sony has got a series of superhero movies in the pipeline. So, we may get to see Morbius (Jared Leto), Silver Sable, Black Cat, Silk, Nightwatch, Jackpot or any of Spider-Man's other allies and enemies in the next film.
Venom 2 Release Date: When will it arrive?
The first flick released on October 5, 2018. So, we may get to see the next in the line in the same early October slot. Earlier, Sony had a Untitled Sony/Marvel sequel lined-up for October 2, 2020. At that time, it was assumed as Venom 2. Morbius, the Living Vampire is scheduled to release on July 31, 2020.
But, it has now been taken off the schedule. So, it's now unclear when will the sequel release?
Venom 2 Director: Second bite for Fleischer?
Harrelson was attracted to the first Venom film for a number of reasons. According to him, the first reason was Ruben Fleischer who directed Zombieland. The second reason was Tom Hardy as according to Harrelson, Hardy is one of the great actors. The third reason was script being wonderful.
Harrelson decision was based on Fleischer being a part of the film. But, Harrelson was only for a brief time period in Venom. Are they looking forward to do the second film together?
It has now been reported that Fleischer seems to be too busy with Zombieland 2 that he may proabably not return for Venom 2. So, it becomes interesting to see if he will return or Sony will look for another director.
Venom 2 Trailer: When will it arrive?
As of now, there is no promo video for the movie sequel. Until, it arrives, you can always go and watch the first Venom film.