Today, it's the season 8 episode 5 of Game of Thrones (GoT). The Night King was killed by Arya in the S8E3, then the dragon queen (Daenerys Targaryen) lost one more dragon at the hands of Euron Greyjoy. Now, the last war is imminent as Cersei Lannister has refused to kneel the knee. (Watch: Game of Thrones online.)
The episode 4 of GoT s8 was the Starbucks-sponsored one. If you are late to the party, there is still time to catch up with. Before the ep5 airs, you can definitely check out the trailer of the same. There are plenty of ways to watch the upcoming episode and stream it on the web, mobile, desktop, laptop, or on television itself.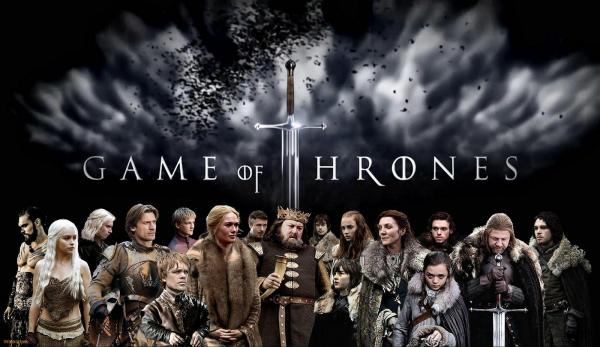 Game of Thrones Streaming Options Compared
| Service | Starting monthly price ($US) | What you get (Features) |
| --- | --- | --- |
| HBO Now/HBO Go | $15 at HBO | Live and on-demand HBO content. "Free" for existing HBO cable/satellite subscribers. |
| Hulu | $21 at Hulu (or $15 for existing Hulu subscribers) | HBO plus a huge library of on-demand content from over 30 broadcast and cable channels |
| Amazon | $25* at Amazon (or $15 for existing Prime subscribers) | HBO plus Amazon Prime video library |
| PlayStation Vue | $15 at PS Vue | Just HBO, but larger live TV package available for more |
| DirecTV Now | $50 at DirecTV | HBO plus dozens of live TV channels |
*$25 monthly = 1/12 of annual $120 Amazon Prime fee plus $15 per month for HBO
Game of Thrones season 8 schedule
This, the last season of GoT will have a total of 6 episodes. These will be much longer than usual length. The first episode or the premiere was of the shortest runtime. It ran only for 54 minutes. The second one is of 58 minutes in length. The final four episodes will be around 80 minutes long. All will be over by mid-May 2019.
You should keep yourself free on Sunday evenings starting at 9 pm ET. Let's check the schedule right-way.
Episode 1: Winterfell
Episode 2: April 21
Episode 3: April 28
Episode 4: May 5
Episode 5: May 12
Episode 6: May 19
HBO's main two streaming options
HBO Go
If you are already a HBO subscriber in form of cable or satellite TV package, you will have access to HBO Go for free. You can stream Game of Thrones along with other shows of HBO on smartphone, tablets, TVs, and gaming consoles. With watching (live streaming) new episodes as they air, you can re-watch the seven past seasons of GoT.
HBO Now
It's no a free streaming add-on like HBO Go rather HBO Now is a standalone HBO subscription. It doesn't require cable or satellite tv subscription. It is priced at $15 per month with which you can watch via HBO Now app or in a browser at HBONow.com.
You can run HBO Now app on a number of devices such as mobile phones, smart TVs, Amazon Fire TV, Apple TV, Roku, etc. You can stream new/upcoming episodes on Sunday nights as well as can re-watch previous episodes.
Add HBO to a streaming service
You can add HBO to four other TV streaming services, but it will cost you additional monthly charge. If you are a Sling TV or YouTube TV subscriber, then you are obviously out of luck. But, if you have subscribed to four below mentioned services, you can enjoy watching HBO and GoT.
Hulu
You will be charged $15 per month for adding HBO to any Hulu plan. Hulu plans start at $5.99 a month. This way, your minimum Hulu cost will be $21 a month. You can't add HBO to $10 Hulu plus Spotify plan or any other step-up Hulu plan.
Amazon Prime Video
For Amazon Prime members, adding HBO will cost $15 per month. A Prime membership alone costs $119 a year.
PlayStation Vue
The priciest plan (Ultra) of PlayStation ($80-a-month) includes HBO and Showtime. However, if you need, you can also purchase HBO as a standalone channel for $15 a month. You don't need any other plan for it.
DirecTV Now
It includes HBO, but costs $50 a month. With increasing its price, it has also dropped a number of channels too. As a result, it has become a bad streaming deal for most of the people.
Game of Thrones in the US, UK, Australia and elsewhere
According to HBO, Game of Thrones airs in four countries across the globe. It may not necessarily air on HBO itself. In the UK, HBO shows air on Sky Atlantic and Sky's online services like Sky Go and Now TV.
In Australia, the same are aired on FoxTel on TV and online. The show airs at the same time as in the US. Then, it gets a repeated version on Monday night. You should know that HBO restricts the usage of VPNs used to stream any of the above services outside the US.
How to watch seasons 1-7 of Game of Thrones online
We can tell you some of the best places to watch GoT season 1-7. But, you should be prepared to watching a lot of content to catch-up with. You can watch the previous episodes of most of the streaming services as well watch the new season.
Below are different viewing platforms countrywise.
US: HBO Go, HBO Amazon, Amazon Prime, iTunes, Google Play Store, Microsoft Store, HBO Now.
UK: The best ones are NowTV and Sky Go. Others are Amazon Prime, iTunes, Sky Store, PlayStation, Microsoft Store, Chill, TalkTalk TV, Google Play Store.
Canada: There are limited options – Crave Plus, iTunes, PlayStation, Microsoft Store, and Google Play Store.
Australia: FoxTel Now, iTunes, Microsoft Store, PlayStation, and Google Play Store.
New Zealand: SoHo…for old seasons as well new one.
India: There is only Hotstar for viewing.
Elsewhere: You can try giving a VPN a try and connect with the options listed above.