At the start of 22 January 2019 episode of Ye Rishta Kya Kahlata Hai, we can see Naira asking Surekha to let her know the truth. She told that they have made plans for Kirti's birthday and it's a surprise for her too. She also told her that Kartik told her not to tell the same. Naira told her that she got scared, but became happier after that, and also asked her to make a cup of tea. (check: Silsila Badalte Rishton Ka 22nd Jan. 2019.)
Naira thought why is she getting that bad dream and hoped no to worry afterwards. Then, Naira got a message on phone about Rs 50,000 bill paid to the New City Hospital. She thought that the baby has arrived and probably this was the surprise for her that they were trying to hide. She went out of the house without being noticed by Surekha.
In the hospital, we saw Kartik talking to the doctor and quickly went to take medicines. Naira arrived to the hospital and asked the room in which Kirti had been admitted. Kartik sensed something missing and went in the hospital.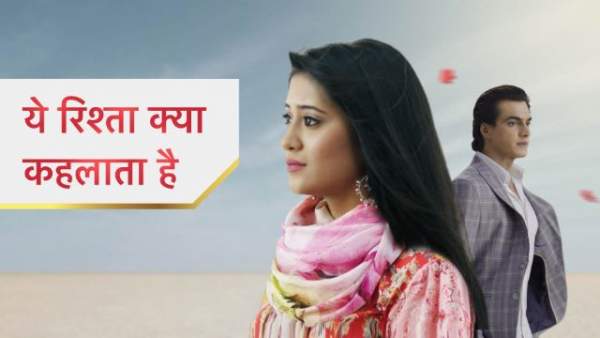 Meanwhile, everyone seemed happy and were praying for Kirti and her unborn baby. Naira arrived and searched for Kirti's room. The doctors were also taking care of Naksh. While stepping inside the Kirti's room, Naira got a pain in the stomach and stopped outside the room of Kirti. She couldn't walk more due to the increased pain and thus, waited for more time.
After the pain was reduced, Naira tried to walk but her shawl got under a chair. She pulled it and as she was about to go, she saw nurse putting a white cloth over somebody. She got streesed seeing it. Then, she saw Kirti lying in the bed and got depressed. While taking a foot back, she got her leg dashed with a chair and she fell down. Then, she started feeling the pain all of a sudden.
Kartik felt something wrong and thought that Naira was calling out for him. He ran in that direction, but couldn't find anybody. The ward boy saw her lying on the ground with pain. He took her inside to the doctor. Kartik called Surekha to ask about Naira. Surekha told him that Naira was sitting in the garden and has asked for a cup of tea.
When Kartik was about to call Naira, he got a call from the ward boy that doctor has called him up. The doctor asked the staff to find out who she is and her details. Kartik was feeling something wrong and didn't listen to doctor. The doctor repeated that first of all he is required to sign the papers and then only, they can proceed with Kirti's treatment.
Precap: Kartik gets to hear that Naira is in the hospital and gets tensed.
Stay tuned for more Yeh Rishta Kya Kehlata Hai updates.