The episode begins with Kartik and Naira asking for the baby from the servants. The servant's reply that no one is at home right now. Naira looks at Lav and Kush sleeping and so thinks that they don't know about the baby. Naksh looks at Aditya coming into the house with the inspector team. Naksh asks how dare he come here and shouts to get out from the house. (Check: Kasautii Zindagii Kay 2 30 January.)
The inspector replies he has got the proper permission to arrive here. Aditya apologizes to Naksh and every one. He adds that he saw Naksh on the way so he has come to here to ask for a sorry. He says that my parents aren't ready to talk to him and his lawyer has denied fighting for him so there's no chance to get away.
He says that he will confess his crime and so for the last time he has come here to apologize for everyone. Bhabhi Maa scolds him and says to leave. Bhabhi Maa says that we've forgiven you so leave. Naksh gets away and looks at his lawyer who is standing outside. The inspector says that if you forgive him, then his charges will get less.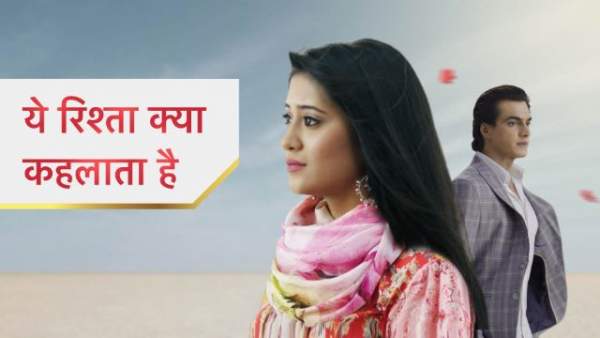 Naira and Kartik were about to call Dadi to ask for the baby. But Dadi comes and asks what happened! Everyone gets shocked to hear that the baby is missing. Naira blames nurse Leela that she has bad intentions for the baby.
Naksh brings the lawyer inside and tells everyone that Aditya was telling a lie about his lawyer. Naksh says that he is just doing all this as he knows that if you will forgive him so he'll be accused of rash driving only and nothing more.
Everyone tries to get Naira to wake up. Akhilesh asks for the CCTV footage but the servants say that the system has been upgraded today and so they've taken the hard disk.
Naira wakes up and asks for her baby. The nurse comes in and asks for what happened! Naira comes to everyone and asks for her baby from the nurse. The nurse says that she went to church and so she didn't take the baby.
The guard comes with footage in which Leela was having a big bad in her hand when she was leaving. The nurse says that she has taken the old clothes in the bag.  Kartik says that the nurse gave him the news about the babies and at that moment and she has helped me. Naira asks about what he did! The baby starts crying and Naira hears it. Everyone rushes into Lav and Kush's room. Naira holds the baby and says that the baby might be hidden in the kids blanket. Naira apologizes from Leela and everyone and asks from Kartik about the help which Leela has done!
Leela says that when the other baby died in the hospital, then Kartik thought that this was his baby. At the moment, I gave your baby to Kartik and then, he went running to give you the good news. But he came back with some thought as he felt really bad after hearing his sister's child.
The nurse leaves with a cunning smile on her face. Kartik asks from Naira that if he takes any decision thinking about the situation, then it won't be bad.
Precap: Naira says to bring home Kirti home and Kirti moves her toe. Naira adds that maybe Kirti gets a life in the baby's Naamkaran day.