The Ye Rista Kya Kahlata Hai episode begins with Kartik asking Naira that if he takes any decision looking at the need of a situation, then would she blame him for that? Naira is confused with the answer and can't give it. Naira asks Kartik that he has not got ready as they've to go to the hospital. Naira leaves to get ready. Kartik is talking with Leela that Kirti's baby was born on the due date and his baby was premature. (Read: Kasautii Zindagii Kay 2 31st January 2019.)
If a doctor would get to know about this, then it will create a problem. The nurse replies that nothing will happen and I'll come for the baby's check-up. Leela asks for her fees as she has helped him at the hospital and in front of everyone also for telling a lie. Kartik says that he thought that she was helping him. She says that I was helping you and asking for help from you.
Kartik replies that I'll arrange soon, give him some time. She says that try to make it fast as she needs early. Kartik is confused that even if he will give the money, then also there's not any guarantee that the nurse will not tell anyone.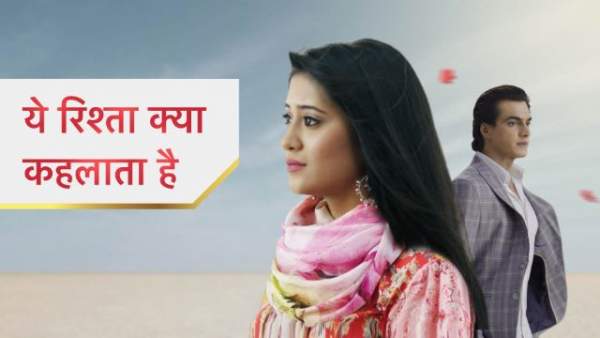 Naksh is holding the baby and Naira talks to Kartik that Naksh is feeling so happy while holding the baby. She adds that if he had his own baby, then he would be the happiest. Naira asks about Kirti's health. Naksh replies that when you entered the hospital with the baby. The doctor said that Kirti's health got improved at the moment as this baby is really lucky for them. Naksh adds that the doctor has said to discharge Kirti soon as she will get better at home.
Kartik and Naira have come for Naira's check-up and the doctor says that there is good progress in her report. She replies that the baby acts as her medicine and so, she is getting better. Kartik's own reflection comes and asks him to give the baby back to Kirti. He gets nervous and throws a vase on his shadow. Suddenly, he gets into his senses and thinks that it was just his imagination.
Bhabhi Maa is taking out the stuff from Kirti's bag and gets a paper. She asks Devyani to have a look at the documents. Devyani replies that it has names for a baby boy and a baby girl. Devyani says that we will give these names to Naira at her baby's Naamkaran.
Naira asks from Kartik to start thinking about the baby's name. Kartik couldn't think about any name. Naira asks to bring Kirti home for her recovery soon and hope that Kirti gets a new life on the day of baby's Naamkaran.
Lav and Kush have made some preparation for the baby. Everyone has gathered and Naksh asks Kirti to come in senses soon. He says that he will do anything for making her happy and is missing Kirti as he hopes that she will understand everything. Kirti moves her toe and Kartik looks at this but confused whether it actually happened or not.
Precap: The baby's vaccination is about to happen. The nurse tells Kartik that according to the papers, this baby is premature and the vaccination, which will happen today is not for this baby. She asks to get her the papers and she will handle further. Naira comes at the moment!