Ajin: Demi-Human is a Japanese supernatural anime series based on the manga with the same written by Gamon Sakurai. The manga series was illustrated by Tsuina Miura. Its first publication came on March 7, 2012. Within a small time, it became a hit and one of the most popular manga in no time. (Check: Lost In Space Season 2.)
After that, in no time, the makers announced their plans to adapt the manga into an anime film trilogy in January 2015. Following the plans, three movies titled Ajin Part 1: Shoudou, Ajin Part 2: Shoutotsu, and Ajin Part 3: Shougeki premiered on November 27, 2015, May 6, 2016, and September 23, 2016, respectively.
As its popularity was increasing, it was decided to adapt the afterwards of the story into an anime series. The first season premiered on January 16, 2016. Then, the second one arrived on October 8, 2016. Since then, the fans have been waiting for the next installment to be released. Here's everything that we know so far.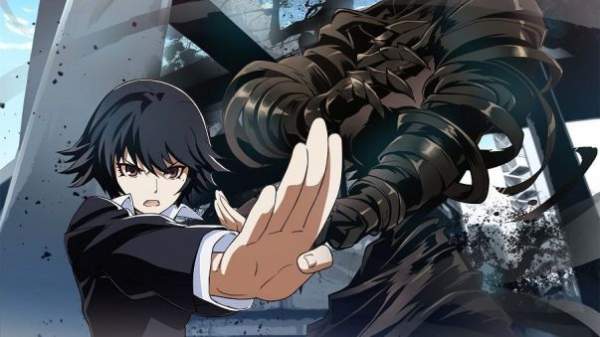 Ajin Season 3 Release Date: When is its premiere?
The season 2 of Ajin released on October 24, 2016, and aired till December 24, 2016. An original video animation (OVA) special episode was made and released after it on April 7, 2017. Around 2.5 years have passed since then, but we haven't heard anything concrete till now.
Generally, the animes are renewed for new seasons within a span of five years of releasing the previous installment. Considering this timespan, there is still a considerable time left for its renewal. The problem that may arise with a third season is that the makers will have to develop it from scratch.
The first installment was true to the manga series. The second one diverted from the manga to a considerable extent. So, if a 3rd season is to happen, it will be developed from scratch. It will and has to be written anew. So, this condition may prove to be a hurdle or complication in the renewal process.
Ajin English Dub
If you are a big time fan of watching anime series in English language, then you can also get to watch Ajin: Demi-Human. Its episodes have been dubbed in English by talented voice actors. If you are a fan of this anime, you can find its English dub episodes on Netflix.
Ajin: Demi-Human Plot
As usual, it is a fantasy story. 17 years before the present time, immortal soldiers known as "divine warriors" appeared on the battlefields of Africa. Later on, these soldiers came to be known as the 'Ajins' or 'demi-humans'. In no time, they came be known as one of mankind's greatest discoveries.
But, later on, after some years, governments across the world realized that they are a threat to humanity. As a result, they started hunting them down. The show revolves around a youngster named 'Kei Nagai'. He is a typical high school student unaware of the worldly developments.
He used to dream of becoming a doctor and thus living a simple but luxurious life. Their school curriculum also taught him and his fellow students about the Ajin and their problematic relationship with humans. However, Kei didn't show any special interest in it, and moved on in his life.
But, his unawareness about Ajins became a problem for Kei. One fine day, he became a victim of a deadly traffic accident while he was returning from a convenience store. It was such a big accident that it could have taken his life. On one hand, it was a good news that Kei survived the accident.
But, on the other hand, bounty-hungry witnesses quickly labelled him as an Ajin. The news and Kei's identity spread life wildfire. He barely was able to escape from the government's clutches. Soon, he realized the curse of being surviving as an Ajin in a human-dominated world.
Soon, with the influence of an anarchist Ajin group, Kei joins it. The group wants to take revenge from human beings. Very soon, he got surrounded by a dilemma of choosing between his newfound Ajin comrades and humanity.
Ajin Characters
Though this anime has lots of characters, but there is only one main character in Ajin: Demi-Human, and some important supporting characters. Here, you can find a brief background about some of the most important characters in the show.
Kei Nagai: The central character and the main protagonist. He is a 17-year old high school student who dreams of becoming a doctor and live a normal life. In the starting, he doesn't show any particular interest in the Ajin-human conflict, but prefers to keep people at an emotional distance. But, his life takes a sharp turn after an accident when he becomes the unwitting victim of a deadly traffic accident. Instead of dying in such a horrific accident, he survives. Following the accident, Kei identifies himself as an Ajin. Opposite to most of the others Ajins, Kei has the ability to create an extraordinary amount of invisible black matter (IBM) which is the key to the regenerative and offensive capabilities that the Ajins have.
Satou: He is the leader of the pro-Ajin anarchist movement and the main antagonist of the show. Satou is also nicknamed as the 'Hat'. Being an extremely calm and composed leader, he is well-known among government authorities as the most dangerous Ajin out there. Though Satou looks like a friendly and cheerful, he is actually a master tactician with a sinister plan.
Although Satou started the pro-Ajin movement with promises to build a better future for the Ajins, he has got some hidden agendas of his own. However, his hidden agenda is revealed later on. He actually wants to gather an army of Ajin under his command to take over Japan from the humans. He is also an extremely violent person who takes pleasure in inflicting pain on others – be it human or Ajin.
Kaito: Not a main, but an important character in the story. He is a close friend of Kei who risks his future to save Kei from government when latter's identity becomes public. But, government discovers that he helped an Ajin, thus he gets imprisoned for helping Kei escape.
Kou Nakano: He is also an important supporting character. Being an Ajin, he becomes the partner of Kei in foiling the nefarious schemes of Satou. On one hand, Kei is presented as an emotional detached person, while on the other hand, Kou is revealed as someone who genuinely values friendships. He is a selfless person who often puts himself at harm's way to prevent and protect his friends from getting harmed. However, Kou is not the smartest person on the battlefield, and relies mostly on the planning of Kei during combat operations.