The second season of the anime series 'Dr. Stone' is supposed to arrive anytime soon from today. To the joy of the fans this news is not just a rumour because it was officially confirmed through a formal announcement by the production house TOHO Animation in the December month of 2019. (check: Black Clover Episode 123.)
This obviously implies that the villagers along with Senku would return to complete their responsibilities towards the planet Earth to protect it by restoring the civilization back on it with their new inventions and fresh discoveries.
Official updates about the second season also said that this new season of 'Dr Stone' is supposed to give rise to a new arc which would be known as the 'Stone Wars' which points towards the further rise of a new and fierce battle.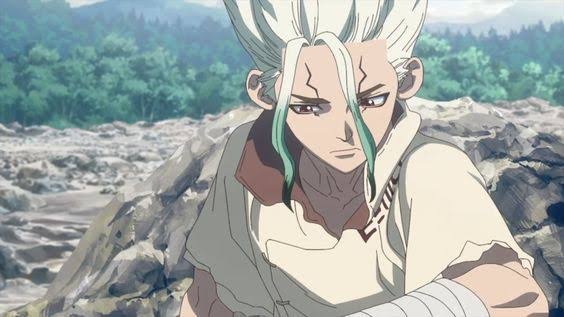 It also sounds possible that Senk6 and his friends might have already foreseen this situation coming near which means they could have previously collected all the necessary equipments that they might be requiring for the battles and combats to come in the future.
Moreover, they all are also well-skilled when it comes to the applications of science. Therefore, they could surely be benefited from their scientific knowledge in the war which would cause increased difficulties for their enemies.
Expected plot of the new arc:
Senku along with his companions could be seen getting ready to face the challenges in their way to true freedom which could arise in the war against Tsukasa. Along with fighting Tsukasa, they would also have to figure out a way to turn the population there back to normal who were previously petrified i.e. changed into a Stony substance.
Also in the upcoming second season of 'Dr. Stone', a couple of old friends of Senku i.e. Yuzuriha would also be brought back to life.
It is possible that they would have to team up to determine some scientific ways to save the planet by restoring the lives of the affected population. Senku, Chrome and Gen could be seen in the released teaser pledging to struggle along with complete unity to beat their opponents in the deciding war.
Some more hints and clues were also given in the teaser which suggested that they would get some unknown types of new and powerful weapons. They would have to work really hard to clear their doubts about the petrification of the people.
They would try their best to figure out the evil person responsible for this disaster like situation who planned and executed all these things to harm the population. What could be the possible reason for his actions and his further motives.
Expected Dr Stone Season 2 release date:
Though the release of the second season of 'Dr. Stone' is already confirmed but its actual release date is still unrevealed for now. The claims of the 'Game Revolution' suggests the release of the second season to happen someday in the month of July.