The season 5 episode 6 of Fear the Walking Dead is going to release next week. In the last episode (#5) of FtWD titled 'The End of Everything', the fate of Althea was featured as robo-soldier Isabelle took her a few episodes back. The segment turned out to be Althea's character study. (Check: One Piece Chapter 949.)
Apart from it, the S5E5 also gave some clues as to how this ties into CRM and the upcoming The Walking Dead/Rick Grimes movies. But, there are two things that don't bode well for the future. The first was the Isabelle's line about the place where she belongs – "we are a force who are not living for ourselves or for the now."
The second thing was Althea's decision to lie to Morgan and Alicia about what went down, at-least for now. FTWD S5E6 is titled 'The Little Prince. It would feature Morgan and Alicia bringing Althea back to the rest of the gang. She will be introduced to Annie, Dylan, and Max's new group.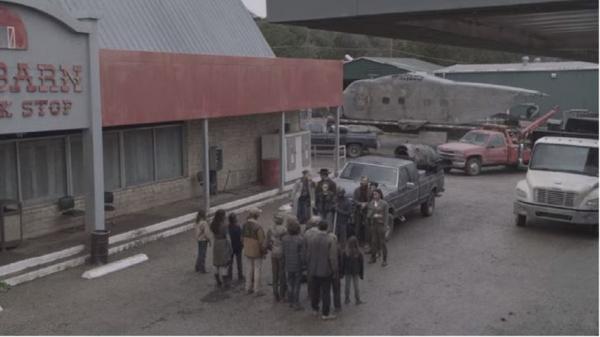 The trailer for the upcoming episode features a new group of young survivors who is learning to trust the heroes. After getting through the notes, Morgan approaches Grace with what they have learned, but Grace appears to be in the middle of her own agenda. You can read the official synopsis below.
Facing impossible odds, Luciana and the group work together to tackle an impossible task while Morgan helps prevent disaster. Elsewhere, an old friend presents Sarah, Charlie, and Strand with a solution.
Only two episodes are left until the mid-season finale, at this point. At this point, everything has started getting complicated. You can now see the foundation of the story. As the mid-season finale approaches, it builds up the tension. So far, we haven't seen any major battles or deaths, speaking of season 5.
But, as you know, it won't stay as it is for long. Salazar and Dwight are the two major figures who could impact the time to the biggest. Both of them have seen a lot and can guide the group out of this dangerous new place. The kids want to go with them. It would be tricky to find a way out of such a treacherous spot with such a large group.