The episode begins with Anurag saying to everyone that he wants to marry Prerna again in front of everyone. Anurag says to Veena that he wants to call her as his mother-in-law. Everyone is happy except Mohini. Anurag says that they will get engaged tomorrow. Mohini leaves from there. (Check: Kasautii Zindagii Kay 2 Written Updates.)
Prerna comes to Moloy and question whether he will fulfill all her rituals like her father. Moloy moves his head saying yes. Nivedita comes to Mohini and question why did she come upstairs without eating sweets? Mohini says that Prerna has been just a middle-class girl who is marrying Anurag for money.
Nivedita says that money can' buy happiness and if she loves Anurag, then why did she accept Prerna as her daughter-in-law? Mohini says that she can't become her daughter-in-law. Nivedita says that Prerna is a perfect girl who cares about the whole Basu family. Veena and Shivani come home after shopping. Suman goes to pick the call of the inspector saying that Ronit has got arrested.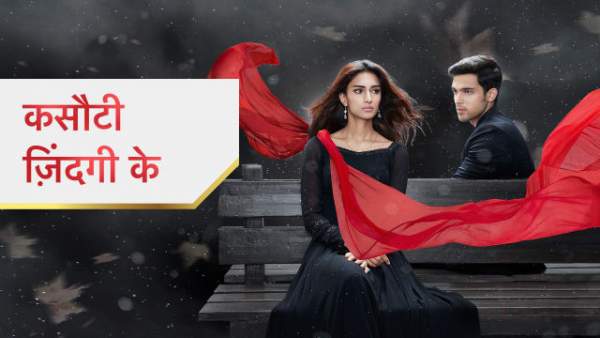 Prerna also gets the news of Ronit gets arrested and goes to inform Anurag. Anurag is worried about Mr. Bajaj and Prerna come in his room. Prerna asks about his tension and he says that nothing has happened. Anurag says that it was just office work and ask that she want to say something. Prerna question how come he know?
Anurag says that it is because his heart has a connection with her heart. Prerna says that the inspector has arrested Ronit. Anurag gets happy and leaves for the office. Prerna asks Anurag not to go to the office today. Anurag says that he thinks she was about to speak something else.
Anurag says that if she will speak what she was about to tell, then he will not go to the office. Prerna questions that when will he return home today? Anurag says that he will come at 8 pm. Prerna says that she will wait for him.
Nivedita and Tapur are busy in choosing the outfit. Prerna wears an outfit and Anurag is looking at her in the mirror. Prerna asks which outfit is best from Anurag and he shows his response with signs. Anurag comes to Prerna and says that she looks beautiful in every outfit and leaves from there.
Anurag was about to speak something to Prerna but everyone looks at him. Anurag says that he will miss her and goes from there. Mohini is angry after looking at all this from upstairs. Anurag is worried about Mr. Bajaj and wants to find him. Mohini prays to the Goddess to help her Anurag get away from Prerna.
Prerna comes to Anurag's room to keep his clothes. Prerna looks at the same bead that had fallen off from her bangle and thinks that Anurag kept it safely with him all this while. Prerna calls Anurag and he says that he thinks Prerna is missing him and he is coming at home. Anurag says that he has to come home because he is missing her and want to see her.
Anupam is giving drink to Moloy and Nivedita shouts at him. Anupam says that he knows his father-in-law very well and says that he asked for it with a gesture. Nivedita says he is lying. Anupam says that she can ask from father-in-law. Moloy thinks that if he will save Anupam, then Nivedita won't spare him and shows a gesture of no. Nivedita takes all the drink with her.
Anurag was leaving, but Mr. Das ask to talk with him as it is very urgent. Anurag leaves saying that he will talk tomorrow. Mr. Das thinks that he was talking about Mr. Bajaj.
Precap: Anurag says that he will be together with Prerna forever. Mr. Das informs Anurag about Mr. Bajaj!