The episode begins with Komolika showing a video to Prerna about Anurag proposing her. In the video, Anurag says to Komolika that he knows this alliance will benefit him and help the expansion of Basu Industries. He says that if he has to choose between Prerna and money, then he will choose money. (Check: Kasautii Zindagii Kay 2 Written Updates.)
Komolika takes the phone from Prerna and Prerna gets broke down. Komolika feels happy that she has recorded the video and edited in a way which will break Prerna. Komolika calls Sanjay to know about Anurag's presence in the office yesterday. Veena is worried as they can't find a lawyer for Prerna.
Anurag's lawyer comes to their house and introduces his identity without revealing it that Anurag has sent him. The lawyer says that he will fight for Prerna's case and he doesn't work for money every time. Mohini is serving food to Tapur and asks her to stay in the house. Komolika comes asking about Anurag. Tapur says that he is in Nivedita's room.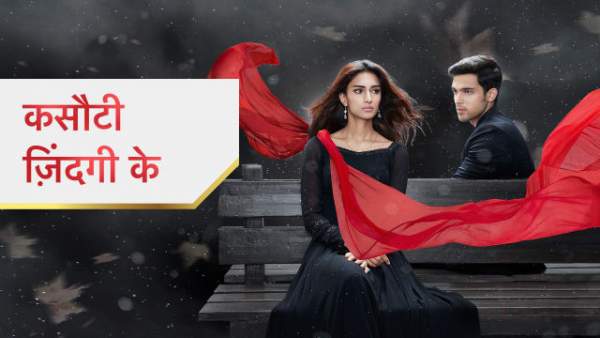 Komolika comes to Anurag and says that what he did to her last night wasn't good. Anurag thinks that she might be talking about the slap. Komolika says that if he will go against her, then she won't come to know about it. Anurag gets worried that she is not talking about the slap and she has found out that he had hired a lawyer for Prerna.
Komolika says that she hates Prerna and tried so hard to drive her out of their lives. Anurag says that he didn't do anything. Anurag says that he was in the office last night and Mr. Verma called him up to meet him. Anurag says that he just wanted to collaborate with Basu Publications and he thought of giving him the case they have lost.
Komolika says that he was not in the office and has gone to meet Prerna. Komolika says that Prerna told her how he held her hand, hugged her and cried. Anurag says that if he really wanted to be close to Prerna, then would he have done all this by getting her arrested?
Anurag says that Prerna is far away, but she is successful to play mind games with Komolika.
Komolika says that Prerna is not playing any mind games, but it is he who is doing that. Komolika says that she has talked to his manager and he told her that Anurag didn't come to the office yesterday at all. Anurag says that he has gone to meet Prerna but just for 5 minutes because he wanted to show her the place she deserves.
Anurag says that Prerna is just a zero in his eyes and gets upset after recalling his memories with Prerna.
Komolika ask Anurag that why is he upset? Anurag says that he is upset as Komolika always doubts about him. Anurag says that he had gone to Mr. Verma, who is the jewelry store owner to get something for Komolika. Komolika apologizes from him and asks what is in the box.
Anurag opens the box and shows it to her. Komolika gets happy to see the diamonds and ask him to make her wear it. Anurag puts the neck-piece on Komolika and makes it tight to kill her. Komolika says that he is choking her and he apologizes from her. Komolika looks at the watch and says that it's time for Prerna's hearing.
Komolika says that she wants to see Prerna in the court. Nivedita comes and says that Prerna is outside. Komolika goes to check it with Nivedita.
Precap: Prerna comes back in the house and everyone is shocked to see her! Prerna says to Anurag that the world has people who support the truth!