The episode begins with Prerna refuses to take help from Anurag. Nivedita is looking at them. Anurag says that he is not in a hurry and hired a back-up lawyer. Anurag says that he wants her and her family to stay safe. Anurag says that he wants to hear from her mouth that she wants him. (Check: Kasautii Zindagii Kay 2 Written Updates.)
Anurag says that if she is not able to do it, then he will understand that she doesn't have any emotions for her family. Anurag goes to the kitchen and asks the servant to prepare tea for him. Prerna comes over there and says to Anurag that she doesn't need to learn anything from him.
Anurag says that she wants to fight and asks the servant to leave as Prerna will prepare the tea for him. Anurag goes into the kitchen to prepare his tea and starts putting too much tea in it. Prerna says that he should do things being at the limit, but Anurag keeps on pouring tea into it.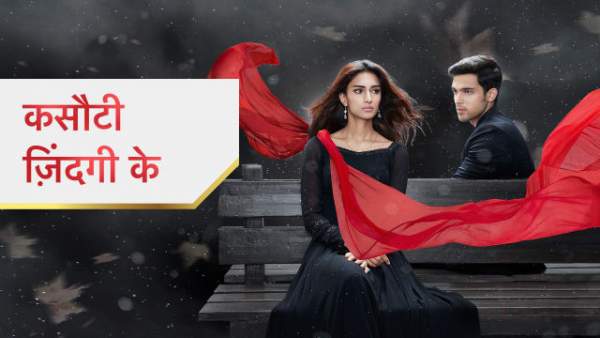 Prerna takes the utensil and starts preparing tea for him. Prerna says that they are friends and will remain friends. Anurag questions whether they were friends? Prerna says that everything has ended now. Anurag says that he will get her back in his life. Prerna says that he always considers her as a thing, but she has married Mr. Bajaj with her wish.
Tanvi calls Masi to know whether the doctor should apply an injection to bring Rishab in the senses. Masi says to the doctor that Rishab should come in senses naturally.
Prerna says that she will choose Mr. Bajaj if she takes a re-birth. Anurag questions whether she loves him? Prerna says that she married him willingly. Anurag puts his hand on the hot utensil and his hand burns. Prerna takes his hand and starts pouring water on it. Anurag gets happy to see her care. Anurag informs Prerna that she should leave for the court.
Anurag comes to his room and looks at Nivedita standing over there. Nivedita says to Anurag that she is helping Veena aunty to act well in front of Prerna. Anurag says that he knows that Prerna loves him, but he can't avoid Veena's aunty problem.
Anurag says to Nivedita that he doesn't care about anything and he wants back her Prerna. Nivedita says that Prerna has married Mr. Bajaj. Anurag says that no one can be in Prerna's heart except him.
The inspector comes with Veena at the court. Masi also comes in the court and asks his lawyer to make Veena go to jail. Nivedita says to Anurag that Prerna has been just a cheater and she will never come back in his life. Anurag says that his feelings can't disappear.
The court hearing starts and Anupam sit hiding his face to hear everything. The opposing lawyer blames Veena for attempting murder to kill Mr. Bajaj. Prerna's hired lawyer oppose for the case and reveal all the accidents. Masi's lawyer says that Veena attempting to kill Rishab. The opposing lawyer doesn't help Veena and stays quiet.
Prerna questions Masi what is happening? Masi says that the lawyer has changed his mind to win the case to get famous. Masi's lawyer calls Mr. Vyas to know about Veena and Mr. Bajaj's relationship. Mr. Vyas says that Veena is an honest lady but she didn't know about Mr. Bajaj's event. The lawyer focus that Veena has no relation with her son-in-law.
Precap: Masi says that Veena doesn't like Rishab. The judge was about to put a case on Veena but Mr. Bajaj comes over there!