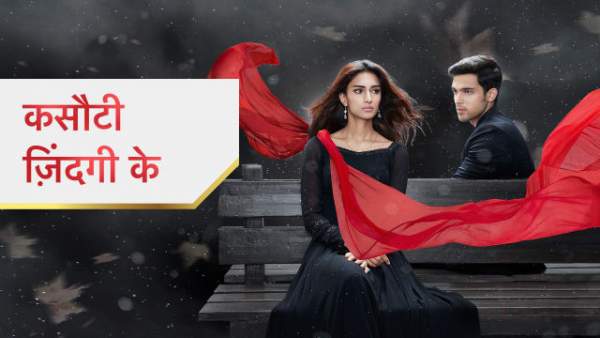 The episode begins with Anupam teasing Anurag about Prerna. Anupam convinces Anurag to confess his feelings to her. Moloy enters and asks what is happening! Moloy says that Anurag should have fallen in love with a better girl. Anupam replies a girl like Prerna and Moloy shows his happiness with this fact. Mohini comes to take Moloy and asks Anurag to sleep. Anupam asks Anurag to confess his love to Prerna as soon as possible. (Read: Kundali Bhagya 29 January 2019.)

Mahesh is standing outside Prerna's house and her dupatta falls down. He takes the dupatta and smells its fragrance. He is having the bad intentions for Prerna and has come to meet her. He is shocked to know that Prerna and Anurag talk to each other in such a sweet way.
Prerna is happy that Anurag cares a lot for her. She is ready to spend her entire life with such affection and memories. Anurag is thinking about Prerna's reaction after confessing his love. He hopes that Prerna might feel the same thing as he feels for her. He gets really happy with the feeling if Prerna also has such feelings for him. Prerna is feeling really happy about the beautiful feeling she has for him. He loves every moment when Prerna is with her.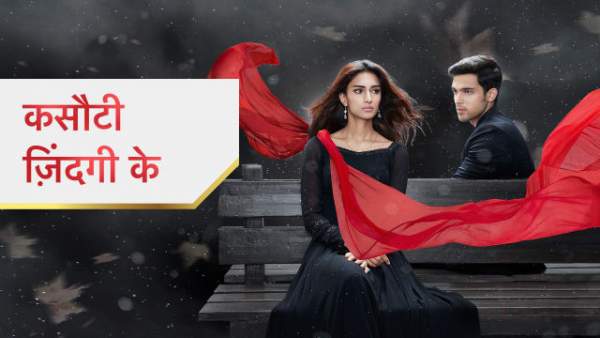 Shivani gets a message from Anupam for convincing Prerna for card shopping. Shivani replies with a 'Yes'.
Anurag is feeling happy and Anupam adds that he might feel so wonderful now. Anurag is happy to look at the room as everything looks like the same as it was before it got burned. Anupam adds that no one can say that you're in love. Anurag asks him to lower his voice or else someone will hear it. Anupam is shouting that Anurag has sleepless nights and think about Prerna every time. Anupam adds that Anurag's eyes are red and he is sure about Prerna's red eyes too. Anurag asks about Prerna's red eyes and Anupam says that he got to know this from Shivani.
Mohini is serving Mishka and Komolika. Mishka asks to call Anurag as he was about to join them. Mohini was going to call him, but Komolika stands up and goes to call him. Mishka is feeling tensed about Komolika's interest in Anurag. Mohini starts asking for her stress and adds that the incident happened at night might be scaring you. Mohini adds that they are just friends and nothing more than that.
Anupam is talking with Anurag and says that Shivani has convinced Prerna to go for card shopping. Anupam says that Anurag should go there and act like it is a coincidence. Anupam adds that at the moment, Anurag can confess his feelings for Prerna. Anurag denies to go for the card shopping and says that he is in love with Prerna. Komolika is hearing everything spoken by Anurag about his feelings for Prerna.
Shivani asks Prerna that she was going to bring a card. Prerna says that she doesn't have any mood. Shivani asks for a best sister card or best friend's card. Shivani adds that Anurag is his best friend so she should bring a best sister card for her. Prerna goes to bring a card for Shivani
Anupam asks Anurag to confess his love in front of her. Anurag gets up and leaves to propose Prerna.
Precap: Mahesh is having the thoughts to kill everyone and wants Prerna at any cost. Prerna is bidding farewell to Anurag. At the moment, some people kidnap Prerna.