The episode begins with Prerna enteris Karan's room for checking the noise coming from his room. Karan is uttering Preeta's name in his sleep and Preeta comes to ask what happen! Karan holds her hand and takes her close. Preeta asks about what has happened and wakes up Preeta. Karan asks that why she wake him up at this time! She says that she has come to check about some noise coming from his room and questions why he has held her hand! (Read: Kasautii Zindagii Kay 2 29 January 2019.)
Karan replies that she has entered his room so late and asks her such stupid questions. Sameer wakes up and asks them to stop fighting. Preeta says that ask Karan about speaking my name in his dream. Karan says that he might have a dream for searching Billa's phone. Preeta asks to check the phone at its place. Srishti enters the room and Preeta tells that Billa's phone is misplaced. Preeta says that there is a cockroach behind the sofa. Karan gets up to check the cockroach behind the sofa. Prithvi is hiding behind the sofa and is really afraid. Karan was about to look behind the sofa, but the light turns off.
Sherlyn has turned off the light for Prithvi to escape. Prithvi throws the phone at a place and tries to escape. Karan picks up the phone and Prithvi has managed to escape.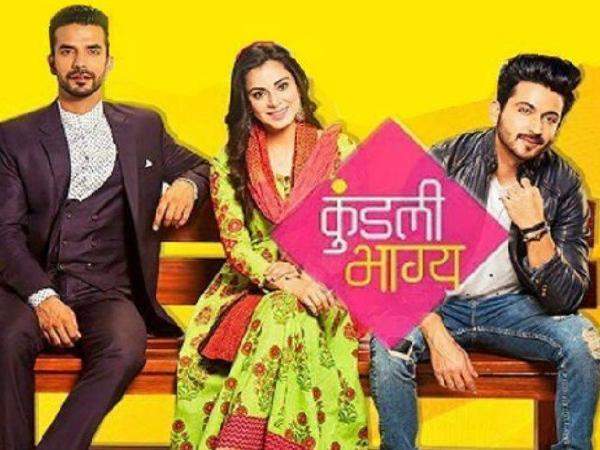 Prithvi manages to go out from the Luthra's house. Sherlyn also comes inside and he questions about her presence. She says that she has come to help him and says that she had switched off the light for him to escape.
Karan has come to his expert friend to open the phone's lock. The phone lock opens, but Karan and Preeta can't get the call logs from that date. The expert says that the memory card is missing from the phone.
Prithvi has taken the memory card from Billa's phone. Karan is really angry and Preeta tries to console him. Sameer and Srishti are also trying to think about the memory card. Karan says that Rishab is in the jail and he can't do anything.
Karan starts shouting at everyone and says that he will take Rishab out of the jail with his own efforts.
Prithvi feels happy that his plan got successful. But, he is worried about Preeta that Karan is falling in love with her.
Karan thinks that Monisha's confession can change the case and help Rishab to get out from the jail. Karan goes to Monisha's house and she is shocked to see him. Karan says that he wants to give an offer and if Ritvik was present, then he would have easily accepted the offer. Monisha asks about the offer. Karan says that Ritvik was going to get a huge profit after joining the Luthra's. He adds that he has come here to offer about half of the property to Monisha. Monisha says that he is just making false promises and make her do with his commands. Karan says that he will marry her and then, she will get the half property. He says that he will marry her with complete honesty and she should save his brother.
Precap: Monisha asks for a guarantee that he will marry Monisha after she confesses to get the case to disclose and Rishab out from the jail. Karan confesses to marry Monisha in front of everyone and the media.