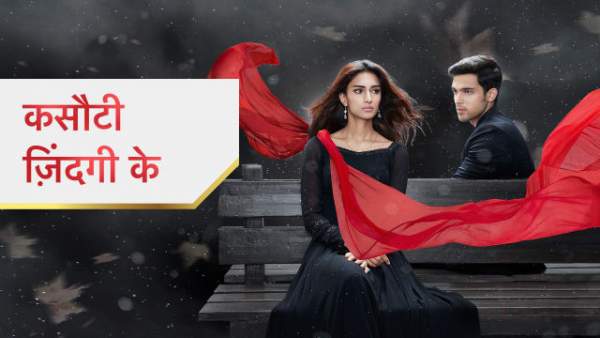 The Kasauti Zindagi Ki episode begins with Mishka taking care of Anurag as he has gotten severely hurt. Anurag wakes up and Mishka calls everyone. Mohini comes with Nivedita and asks about Anurag's health. Vinita comes with Shivani and asks about the kidnapper. Anurag is shocked to see him at his home. Shivani tells that she has brought him here. (Read: Yeh Rishta Kya Kehlata Hai 31st January 2019.)
Anurag questions about the kidnapper from Shivani and she couldn't know anything about it. Mohini says to Anurag that she really loves him and can't see him in such a condition. Anurag wants to go for safeguarding Prerna but everyone stops him. Anurag asks them to bring home Prerna safely. Mohini agrees that she will look after the matter, but asks for a promise that Anurag will not go out without informing her.
Anurag agrees with her and Mohini goes to complete her promise to bring home Prerna safely. Mohini talks with the doctor to give some medicine to Anurag so that he sleeps.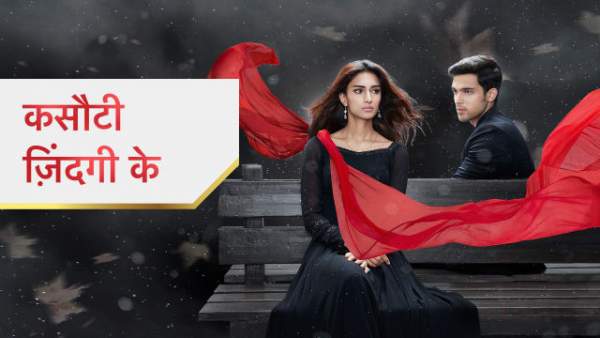 The kidnappers are taking Prerna with him and tie her to a chair. Naveen comes at the moment and looks at Prerna with his bad intentions. Prerna is blindfolded and can't look at him. The kidnapper removes her blindfold and she gets shocked to see Naveen. Prerna asks him to stay away from her. Naveen sits down there and says that he loves Prerna. He removes Prerna's hand from the chair. He says that this time Anurag might have gone to his final destination. Prerna gives him a tight slap and adds that if Anurag gets hurt, then she will not leave him. She tries to escape, but the kidnappers grab her.
Both the families are planning to get Prerna out from the trouble Mohini asks Moloy to bring Prerna home safely and Moloy gets happy to see her concern for Prerna. Moloy and Rajesh leave to talk with the legal authorities to help them. Vinita folds her hands and bids thanks to Mohini for Prerna's help. Mohini asks that when will Vinita give her such a chance to leave her and Anurag's life and bid thanks to them. Mohini adds that Anurag always stands responsible when Prerna is in trouble. Mohini says that Prerna is a bad fortune for Anurag and speaks badly about Prerna's character. Vinita says that it was your brother who held Prerna stand in such a situation. Anupam thinks that it is weird, but he hopes that both of them must have proposed to each other.
Naveen has come in Anurag's room and says that he has taken Prerna. Anurag wakes up and can't see Naveen at the place. He thinks about Prerna and asks from the doctor that please help him. The doctor agrees and Anurag leaves from the window.
Moloy is talking with the inspector about the kidnapping. Anurag comes at the moment and tells about the kidnapper's description. He tells the van's number in which, Prerna was kidnapped. Anurag consoles Rajesh and calms him down. Anurag says that he feels like Naveen has done this thing. Anurag gives Naveen's photograph to the inspector.
Naveen forces Prerna to marry him, but she denies. The kidnappers shut her mouth with the cloth. Naveen has kidnapped a Pandit and asks for a Muhurat.
Precap: Anurag confesses his love for Prerna to her photograph and Nivedita hears it.  Naveen forces Prerna to get married to him. Anurag comes in the place, but Naveen hits him badly!