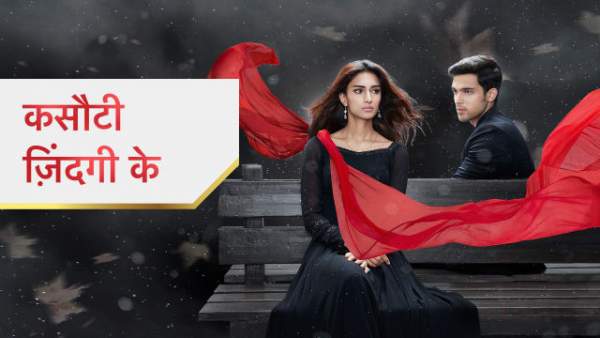 The episode begins with Naveen forcing Prerna to get married. The kidnapper's are holding Anurag. Naveen says that he is a bad person and has sold his wives in London. He adds that it's only his concern that he sell his wives or not and no one has any concern with it. He says that he won't sell Prerna as he loves her.
He is scolding Prerna for making his life hell. He wanted to take Prerna from this place and go to London, but she is always going behind Anurag. He gives a clear statement that if she refuses to marry, then they will not leave Anurag. Naveen throws Anurag is water and Anurag is unconscious. Naveen keeps on throwing Anurag's face in the water.
Prerna agrees to marry Naveen and asks to leave Anurag. Naveen leaves Anurag and holds Prerna's hand to get married to her. Anurag keeps on denying and saying Prerna that doesn't do this for him.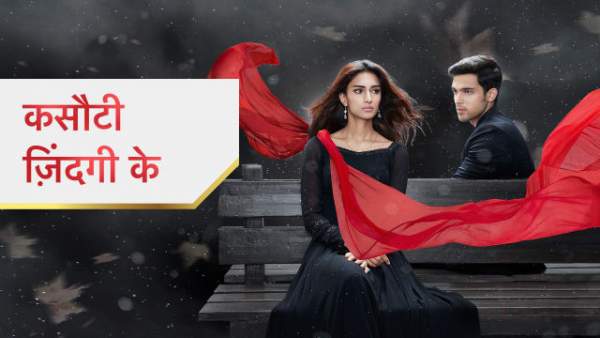 Naveen has taken Prerna to the Mandap and the wedding rituals have begun. Anurag is tied up with the ropes to look at everything in a helpless way. Prerna is looking at Anurag and feeling worried about him. Anurag asks Prerna to stop it. Prerna couldn't do anything and has to take part in the rituals. Anurag puts great pressure on the ropes and it breaks down. Prerna tries to run, but the kidnappers put a gun on her face.
Anurag beats the kidnappers and tries to hit them hard to help Prerna. Naveen holds Prerna tightly so that she can't escape. One kidnapper hits Anurag from his back, but Anurag turns and fights with the kidnappers. Anurag throws the kidnappers here and there and is able to win from the kidnappers.
Anurag takes the fire stick in his hand and fear everyone to stay away. He asks Prerna to untie the know with Naveen. Prerna unties it and beats Naveen. Anurag asks Prerna to stop beating and come with him. Anurag is scaring everyone with a fire stick and asks them to stay away from him. Naveen is shouting that Prerna can't leave him like this.
Anurag and Prerna are searching for a way to escape, but there are some kidnappers standing outside who have come after dropping the Priest's wife. Anurag and Prerna try to leave from the path to the forest. Naveen and his kidnappers are trying to open the door to find Anurag and Prerna.
The other kidnappers come outside and try to open the door but couldn't. Naveen is successful in breaking the door and starts finding Anurag and Prerna. The police come at the location and Naveen tries to run with his team. The inspector helps the Priest. Moloy and Rajesh have come up with everyone at the location. The Priest says that Anurag and Prerna have managed to escape from the place.
Anurag and Prerna are running from the forest path. Prerna's leg got hurt from a stone and she couldn't walk. Anurag asks to take rest as Prerna has got hurt. But Prerna denies as Naveen is behind them. Anurag says that when he is with her, then he won't let anything happen to her.
She says that she is not scared of anyone. She says that she is just worried about Anurag and not herself. She tries to get up and move from the place. She can't walk so Anurag takes her in his arms and can't see her in pain. He moves to take her into his arms.
Mohini questions from Moloy about Anurag. She asks from Anupam that why didn't he inform her about Anurag? Moloy says that it was his command and assure her that both of them are safe. Mohini and Nivedita are worried that Anurag is with Prerna.
Prerna is sleeping and Anurag is looking at her in the forest. Prerna wakes up and Anurag is feeling happy to look at her. Prerna asks about Anurag's sleep. He says that there is no air conditioner here and the mosquitoes were biting him so he couldn't sleep. She says sorry that he got stuck in such a situation because of her.
He replies with a yes that he has never complained about this thing to her. He says that he has observed Prerna when she was sleeping and thinks that what did Naveen found in her that he came back! He says that what's so special in her! She says that don't talk about Naveen in the morning time and she is not interested to hear anything about him.
Naveen and his kidnappers are in the forest and searching both of them. Naveen looks in a direction on the road where there is a temple and thinks that both of them must have hidden there.
Prerna says that Naveen is like a bast past in her life. Anurag says that this bad past might give some important lessons. She thinks that she had learned about his partner's qualities and that's like Anurag. He asks what is she thinking? She replies that she was thinking to leave from this forest. They leave.
Naveen has come to the place where both of them were staying, but couldn't find them.
Anurag asks Prerna to sit and finds a cure for her wound. Anurag takes Prerna to the temple so that she can take some rest.
The inspector is tracking Naveen's phone and gets to know that his phone is active when Komolika is calling Naveen. Komolika asks about Anurag and Naveen says that he has run with Prerna. He adds that he will kill Anurag and disconnects the call.
Precap: Anurag takes the sindoor from the temples and puts on Prerna with a promise to stay by her side in every good or bad situation in life!