Mindhunter Season 3: The sudden end put to the contracts of the actors makes the probability of the release of the third season of the series very questionable. This implies that the actors in the cast can no longer be held legally responsible if they desire to get involved in any other contract and get selected to act somewhere else. This was possible because its shooting is not planned to continue for an indefinite period of time.
After the release of each of the nine episodes of the second season of the series together at the same time, there were no further official statements or announcements by Netflix thereafter. It sounds like there are no further specific preparations being done or even plans being drafted by the makers for now to renew the series.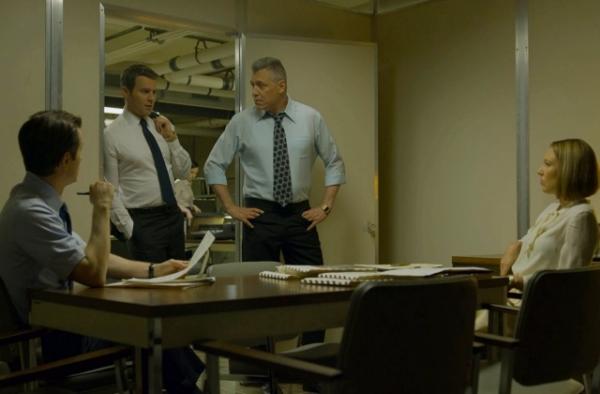 WHAT IS ACTUALLY GOING ON?
It would be better that we do not keep expecting or waiting for its third season to be out in the near future because there are literally no claims from the giant online streaming network, i.e., Netflix pointing towards the next season. Moreover, the latest news about the end of the contracts of the members of the cast also suggests the temporary or even permanent discontinuation of the series.
The report about the discharge of contracts of the cast members by Netflix was informed by Variety which assures its credibility. Still fans seems to be clinging to the chances of the possible production of its third season. All of these future happenings would be greatly counting on the future status of the show's executive producer, i.e., David Fincher's work program.
Because David is presently occupied with his work on the direction of his upcoming Netflix original movie 'Mank', there are also good chances that he might get back again on track to help kick-start the production of the third season of the 'Mindhunter' after his direction work is done with 'Mank' which is expected to complete by late 2020.
According to Deadline, a Netflix official told them that while David is also occupied with the production of the second season of Netflix's 'Love, Death & Robots', he might get back again to 'Mindhunter' very soon when he gets some reasonable amount of time after he is done with his super busy schedule.
He is also of the opinion that it didn't sound right to stop the actors from working on other projects at the time when he himself seems to be focused on other new productions.
WHOSE CONTRACTS WERE TERMINATED?
The contracts of the major and significant role playing actors like Jonathan Groff, Anna Torv and Holt McCallany were put to a confirmed end by Netflix. The fact that the release of these mentioned actors' contracts by the makers does not accurately put a permanent end to the show itself.