The Naagin 3 episode for 30th December 2018 starts with Vish's entry blaming Bela for everything bad in her life. Yuvi stops Vish and says he won't hear anything against Bela, her love. Vish tells Sumitra that I've done all this because I am carrying Mahir's baby. Mahir questions Vish and says it is not the truth. (check: Bigg boss 2018 winner.)
Vish tries to create confusion in Mahir's mind. Bela shouts at Vish and tells her that she is lying. Yuvi says Bela to tell everything the truth. Vish says that Bela was not in the room yesterday. Yuvi says that Bela was with me and we were celebrating our anniversary and shows some pictures of her with him to everybody. Bela denies agreeing with all this.
Vish enters the bathroom and removes her medical strip from her hand. Bela comes and questions to Vish about all the drama she created in front of everybody. Vish avoids Bela but Bela questions about the reason behind her actions. Mahir is walking in stress and denies to eat anything and the medicine too. Sumitra enters and says that I did not want that you get to know everything like this. She asks Mahir to leave Bela and end their marriage.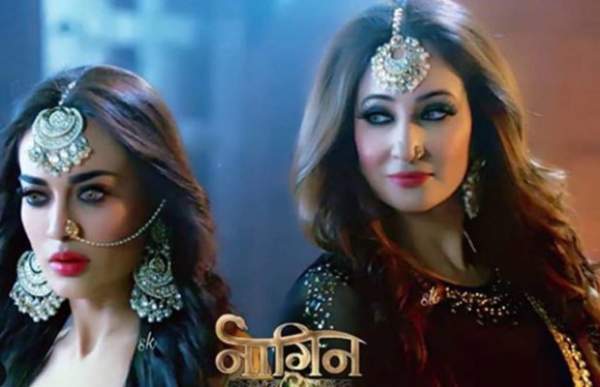 Kuhu is crying on Andy's shoulder. The inspector is asking Kuhu that about RJ's enemy. Kuhu says he doesn't have any enemy. The inspector leaves and Kuhu are feeling very emotional. Bela is listening to all this and the tears fell from her eyes. Sumitra starts showing fake emotions against Kuhu. Bela questions how can you do this to anyone! Sumitra tells her that I've hidden a video in which you're present when RJ was dying in front of your eyes. Sumitra blackmails her that if she will show the video to everyone, then they will start hating her.
Vikrant is in Haveli and feeling really worried. He reminds his accident when he was with Bela and falls down from the hills. He also recalls about Vish's conversation that Bela is not wrong and always forgive her. He says that I can't take any steps back from the mission and can't deny her mother's demand.
The doctor is checking Mahir and everybody is present there. Bela enters and she is shocked to see a doctor and everyone. The doctor comes outside of the room with everyone and asks them to take care of Mahir. Sumitra and Kuhu start showing her anger on Bela and blame her. Sumitra asks Andy to command Bela to leave this house. Andy questions to Sumitra what has happened now that you're not supporting Bela at present situation.
Sumitra speaks that she has done wrong to Mahir. Bela shuts everybody and says that she will herself make Mahir realize his old memory. Mahir enters and asks for his medicines. Bela says I was coming with your medicine only, but Mahir stops her and asks Vish to bring his medicine. Bela walks away and Sumitra stops her to speak anything to Mahir. Kuhu comes and blame Bela for everything. Andy also speaks that I am warning you and if you did anything wrong, then you will be thrown out of this house.
Sumitra says to arrange Mahir's marriage with Vish.
Vish is pouring water for Mahir and reminds him that you always call me for medicines. Mahir says Vish that you don't remember that I don't take medicine with normal water but with lemon water. Vish acts like she forgets in tension and tells her that I've brought these lemons with the serving. He reminds her that Bela brought this medicine tray with her. Vish avoids the situation and goes to talk milk for him.
Bela is feeling sad and talks to herself about Mahir's memory. She sees someone outside her door, but there was no one when she was checking. A page comes in her room and has a written note that learns about Sumitra's intentions that why she need Mahir and if you get to know this, then you'll know about Sumitra's weakness and conquer over her. Bela starts thinking on this!
Precap: Sumitra is seen in her naagin appearance and talking about getting the naagmani. A fight between the two naagins is also upcoming.
Stay tuned for more TV updates and Naagin 3 news & upcoming story.